Operation's Manager - Edibles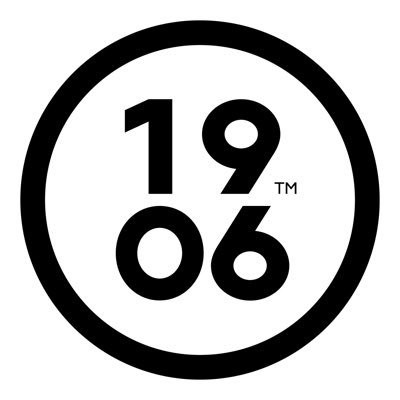 1906
Henderson, CO, USA
Posted on Thursday, July 28, 2022
Say Hello to 1906, The Precision Edible.
Founded in 2016, 1906 stands tall as the pinnacle of innovation in the cannabis industry. Our mission? Resurrect cannabis to its pre-prohibition status—both as a widely-used medicine for the greater good and a source of pure, unbridled fun. Today, we proudly wear the badge of the fastest-growing cannabis edibles brand, hailed by consumers, media, and industry insiders alike.
Our name commemorates 1906, the year the Wiley Act ushered in the cannabis prohibition era. With our proprietary, precisely-dosed edibles, we blend the magic of cannabis with other plant medicines, offering a variety of unique highs tailored to different needs. From boosting energy with GO to igniting passion with LOVE, each product is a perfect blend of science and nature, ensuring a safe and delightful experience every time.
Our operations team is seeking an Operations Manager!! This position will be on-site at our production facility in Henderson, CO with operating hours Monday through Friday from 7 AM to 4 PM.
1
Our Operations Team is seeking an Operations Manager
This position will be on-site at our production facility in Henderson, CO
Monday through Friday from 7 AM to 4 PM.
1906 New Highs is an innovative multi-state operator (MSO) in the fast-growing cannabis edibles industry. We produce, and license our suite of experience-focused, plant-based edibles to licensee partners in several states: Colorado, Illinois, Michigan, New York, Pennsylvania, New Jersey, and Massachusetts. We have seen rapid growth in these new markets since we arrived in 2022. We are adding to our team to support these substantial growth plans. This new role will help accelerate our team's progress.
As Operations Manager, you will work hands-on with cross-functional team members (manufacturing supervision/staff, purchasing, R&D, sales, maintenance, etc.) to research and resolve issues that impact the achievement of production schedules and drive continuous improvement in the overall production scheduling process. This is a strategic role that will supervise, and develop Colorado operations talent for all operations from pre-production, production, and packaging, while maintaining the 1906 "no assholes" professional manufacturing culture.
The Operations Manager will report to our Vice President of Operations.
JOB DUTIES:
Lead operations in determining the most efficient utilization of production staff, through workforce schedule management and production planning.
Implement and maintain a performance improvement/employee development program.
Assist in the implementation of our newly launched ERP system.
Maintain inventory levels of both our work in process (to meet current campaign targets) and finished goods (based on sales achieved)
Assist the HR Director with policy and procedures regarding employee relations.
Collaborate to develop/update efficient, impactful Standard Operating Procedures.
Supervise equipment calibration and preventative maintenance.
Lead weekly/daily business reviews (including agenda, action items, and production calendar)
Lead the daily CO operations review, providing daily operations summaries to the manufacturing team, supply chain, and management.
Implement 5S organization and evaluations across the Operation.
Actively and systematically look to improve processes related to production scheduling and throughout all facilities.
QUALIFICATIONS:
7+ years' experience in high-volume production for a food or nutraceutical organization
Strong supervisory background, managing a team of 10+ direct reports.
Advanced working knowledge of inventory management and reporting
Advanced knowledge of cGMP
Advanced experience working in MRP and/or IMS systems.
Exceptional attention to detail and documentation.
Material processing experience, capable of following manufacturing instructions and executing dispensing of both powders and liquids to exact quantities.
ADDITIONAL PREFERRED QUALIFICATIONS:
High caliber of mechanical experience, troubleshooting, and/or repairing manufacturing equipment
Experience leading the implementation of ERP systems and other manufacturing software/technical tools.
TOTAL REWARDS:
$75,000 - $85,000 base salary (dependent on experience), plus annual bonus based on performance.
10 days PTO, 15 days after 1 year.
Paid Sick Leave
100% employer-paid medical insurance for employees.
Dental and vision benefit options.
Short Term Disability Options
Unlimited growth potential in one of the fastest-growing industries!
1906 is an equal opportunity employer. We celebrate diversity and are committed to creating an inclusive environment for all employees.
Committed to creating an inclusive environment for all employees.