Tablet Compressor Technician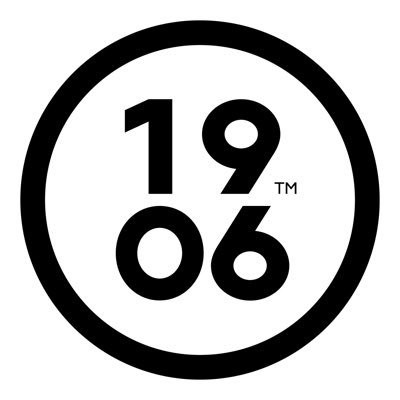 1906
New Jersey, USA
Posted on Wednesday, October 12, 2022
Say hello to 1906, The Precision Edible.
Plant medicine to help you CHILL out, be in bed before MIDNIGHT, get up and GO, become a GENIUS, find your BLISS, fall in LOVE, and BUMP up any experience. 1906 was named for the year the Wiley Act was passed - the last time cannabis was widely available as a medicine for everyone.
Since launching in 2016, we've quickly advanced from a start-up in Colorado to a leading multi-state brand. 1906 is simply the most innovative brand in cannabis. and a major challenger in the wellness space. Our company has been touted by media, industry watchers, and consumers as one of the most exciting brands in the space.
In the last three years we have: quintupled revenue, created a new category of cannabis consumption with our swallowable pill format of 1906 Drops, created the world's first edible for cognitive focus, and expanded to multiple markets across the country. We are currently seeking long-term, committed and enthusiastic team members to grow with us.
1906 is dedicated to building a diverse team, and committed to promoting equity among people of color, particularly Black, African American, Hispanic, Latinix, Indigenous people, Women, Veterans, persons with disabilities, and LGBTQ+ people. Members of these groups are strongly encouraged to apply!
Looking for a bold and exciting new opportunity with an industry-shaping leader in the booming cannabis business? Interested in joining our accomplished, professional and fun-loving team? 1906 is looking to add a Tablet Compressor Technician to our production team!
HOW WE WORK:
Join our innovative team to execute directly compressible tablet formulations across our rapidly expanding marketplace. In order to lead the production of the groundbreaking 1906 Drops coated tablets, the successful candidate will understand and facilitate operations of our advanced, high-speed machinery that processes powder into tablets, help train new machine operators in daily tasks, and troubleshoot problems. Exceptional attention to detail is essential as this person is responsible for actively monitoring and tracking product quality, production yields and equipment performance. Ideal candidates will bring flexibility, excellent communication skills, and an enthusiasm for travel as this position requires travel approximately up to 40 % of the time to external markets outside of the tri-state area.
JOB DUTIES:
Batch record review and execution. Powder dispensing to prescribed quantities. Infusion (granulation), blending, compression and coating of compressed tablets to pharmaceutical standards.
Operation of machines within cGMP's , safety, and regulatory guidelines
Exceed acceptable quality and production goals
Conduct in-process checks of every produced product in predetermined time frames
Disassemble, clean, and reassemble machine and auxiliary equipment in a compliant and correct manner
Train new machine operators in accepted correct procedures and policies
Troubleshoot problems
Additional duties as required or assigned
QUALIFICATIONS:
High School diploma or equivalent required, with a vocational specialization and at least one year machine operator experience.

2+ years experience operating a tablet press, and/or tablet coater.

Candidate must reside within 45 miles of a major domestic airport

Travel up to 40% of work schedule. Weekend days spent traveling or working are reimbursed at PTO.

Flexibility to handle multiple tasks simultaneously in a fast-paced environment

Advanced technical and mechanical skills
Exceptional attention to detail and documentation.
Demonstrated understanding units of measure, particularly metric system
May be required to lift up to 50 pounds without assistance
WORKING CONDITIONS:
Position is carried out in a factory setting where there is exposure to dust and raw materials including GRAS botanical powders used in the supplement industry, pharmaceutical tableting excipients, and cannabis.
TOTAL REWARDS:
Generous base salary (dependent on experience), plus annual bonus based on performance
100% employer paid medical insurance for employees
Dental and vision benefit options
Unlimited growth potential in one of the fastest growing industries! Cannabis is expected to hit $100 Billion in sales by 2030.
Position type: Exempt, Full-Time
Equal Opportunity: 1906 New Highs is dedicated to the principles of equal employment opportunity. We prohibit unlawful discrimination against applicants or employees on the basis of age over 40, race, sex, color, religion, national origin, disability, genetic information, or any other applicable