Freelance Visual Merchandiser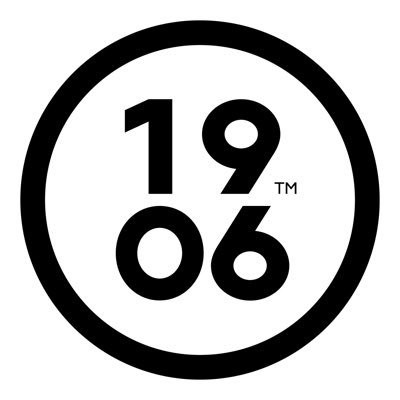 1906
Hoboken, NJ, USA
Posted on Tuesday, February 7, 2023
Say hello to 1906, The Precision Edible.
Plant medicine to help you CHILL out, be in bed before MIDNIGHT, get up and GO, become a GENIUS, find your BLISS, fall in LOVE, and BUMP up any experience. 1906 was named for the year the Wiley Act was passed - the last time cannabis was widely available as a medicine for everyone.
Since launching in 2016, we've quickly advanced from a start-up in Colorado to a leading multi-state brand. 1906 is simply the most innovative brand in cannabis. and a major challenger in the wellness space. Our company has been touted by media, industry watchers, and consumers as one of the most exciting brands in the space.
In the last three years we have: quintupled revenue, created a new category of cannabis consumption with our swallowable pill format of 1906 Drops, created the world's first edible for cognitive focus, and expanded to multiple markets across the country. We are currently seeking long-term, committed and enthusiastic team members to grow with us.
1906 is dedicated to building a diverse team, and committed to promoting equity among people of color, particularly Black, African American, Hispanic, Latinix, Indigenous people, Women, Veterans, persons with disabilities, and LGBTQ+ people. Members of these groups are strongly encouraged to apply!
Role overview
We are seeking a professional, reliable, enthusiastic Freelance Visual Merchandiser to help grow 1906 business in the New Jersey market. As a successful candidate, you will build brand recognition by forming professional working relationships with retail partnerships, and showcase abilities delivering marketing and promotion materials. You will engage with our retail partnerships and sales & marketing teams, to provide visually stimulating displays, deliver educational marketing material, and showcase our company's brand.
Responsibilities:
Understand 1906's mission, vision, and goals

Understand 1906 products and experiences, and execute visually appealing displays in the retail space with a high caliber of attention to detail and showcase of creative abilities

Maintain a positive image of the brand at all times

Posses a comfort and maturity when approaching new business and people

The ability to manage as needed: diverse personalities, needs, and change

Carry on duties with professionalism and flexibility when working with multiple accounts

Work collaboratively with the local 1906 Sales & Marketing Team, as well as the out-of-state Visual Director
Candidate Requirements and Qualifications:
Age 21+

Previous experience in visual merchandising and branding

Outstanding communication skills, both written and verbal.

Engaging, outgoing, approachable personality

Reliable, self-starter and team player

Must be able to work independently/remotely

Excellent problem-solving skills

Ability to travel within New Jersey using your own personal vehicle.

CPG experience in Alcohol, Cosmetics, or Food preferred.
Availability
This role is a freelance position with work required mostly during week days. On average this position will work a cumulative 15-30 hours per week. Job will primarily oversee successful delivery of displays and materials, visual merchandising set up, and showcase creative abilities by driving visually appealing merchandising to highlight the 1906 brand.
Compensation
The hourly rate range for this role is $20 - $25/hour, and is negotiable dependent upon qualifications and experience