VP, Financial Controller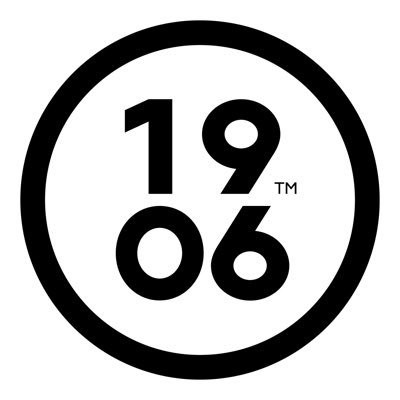 1906
Accounting & Finance
Vienna, VA, USA
Posted on Friday, April 7, 2023
Say hello to 1906, The Precision Edible.
Plant medicine to help you CHILL out, be in bed before MIDNIGHT, get up and GO, become a GENIUS, find your BLISS, fall in LOVE, and BUMP up any experience. 1906 was named for the year the Wiley Act was passed - the last time cannabis was widely available as a medicine for everyone.
Since launching in 2016, we've quickly advanced from a start-up in Colorado to a leading multi-state brand. 1906 is simply the most innovative brand in cannabis. and a major challenger in the wellness space. Our company has been touted by media, industry watchers, and consumers as one of the most exciting brands in the space.
In the last three years we have: quintupled revenue, created a new category of cannabis consumption with our swallowable pill format of 1906 Drops, created the world's first edible for cognitive focus, and expanded to multiple markets across the country. We are currently seeking long-term, committed and enthusiastic team members to grow with us.
1906 is dedicated to building a diverse team, and committed to promoting equity among people of color, particularly Black, African American, Hispanic, Latinix, Indigenous people, Women, Veterans, persons with disabilities, and LGBTQ+ people. Members of these groups are strongly encouraged to apply!
Our finance team is seeking a VP, Financial Controller, with a hybrid work model -
As VP, Financial Controller, you will direct accounting team activities and priorities including AR, AP, cash management, payroll, fixed assets in accordance with GAAP. Support Executive team with narrated month-end financials (Cash flow, Balance Sheet, Income Statement) and organized close schedules. You will take a proactive approach to accounting system upgrades to enable high utilization across the organization. Ensure all tax obligations are met (sales tax, owner's draws, property) and manage annual external CPA firm audit or financial review. This position will report directly to our CFO.
What does the day-to-day of this position look like?
25% - COGS/Inventory
25% - Balance sheet, GL, Accounting Administrative Support
25% - Team Development, Management, and Month End Close Management
25% - Supporting the CFO in Investor Relations, and providing insight to questions of leadership across cross-functional departments with data and analytics.
JOB DUTIES:
Staffs and manages Accounting team, ensuring professional growth and accountability.
Direct oversight of all GL accounts.
Liaison to Finance Department and Budget Owners in business.
Manage capital assets; Ensure proper coding, disposal, amortization and asset tracking.
File all taxes with city, state or country as applicable in timely, accurate manner. Stay up to date with tax regulations to ensure compliance.
Manage filing of all documentation and file security.
Manage annual audit by preparing reconciliations, support schedules and develop on-going readiness plan for future audits.
Manage company-wide spending accounts, invoice approvals and spending controls.
Oversee month-end close.
Distribute monthly financials with notes for executive team review.
Train all users on various ERP system users. Administrate the system, provisioning user licenses and oversight of upgrades.
Manage all 3rd party integrations. Suggest new integrations when appropriate. Work with IT Systems Administrator to present upgrades, system process refinements.
QUALIFICATIONS:
10+ years experience as Financial Controller, preferably from a high growth, multi-business unit environment with proven accounting management experience
Multi-State tax experience
e-commerce experience is required
Detail oriented, data driven, and thrive in ever-changing environments.
High integrity and proven performance in all essential duties/responsibilities above
Higher education degree
CPA or CMA

Coachable, and motivated to progress on a fast-growing cannabis industry finance team.
ADDITIONAL PREFERRED QUALIFICATIONS:
Experience in public accounting, pharma, biomedicine, food manufacturing, or similar industries
TOTAL REWARDS:
$120,000 - $165,000 base salary (dependent on experience), plus annual bonus based on performance
Unlimited PTO
100% employer paid medical insurance for employees
Dental and vision benefit options
Parental Leave
FSA
Life Insurance Options
Short Term Disability
Long Term Disability
Telehealth Options
401k plus employer match
Unlimited growth potential in one of the fastest growing industries!