Senior Product Manager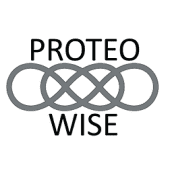 ProteoWise
Product
Stamford, CT, USA
Posted on Sunday, July 23, 2023
Join one of our portfolio companies - Shelf!! This role will include Base Salary and Equity! https://shelf.io
Location - Stamford, CT (hybrid - requires a minimum of 2-3X per week onsite)
About Shelf
We are a ventured-backed, knowledge management automation technology company. We have created an award-winning, innovative SaaS platform for answer and knowledge automation to serve a changing and dynamic workplace. According to the International Data Corporation, the average company has over 500,000 files and it's growing at 20% a year.
Our platform plugs into a company's content systems, learns from the data, and then helps employees respond to queries without hunting for information. Without Shelf, the average worker currently spends 19% of their time tracking down answers, and COVID-19 made it worse.
Our goal is to turn every customer service representative into a super-agent by helping them find answers to questions instantly. We provide immediate Day 1 ROI for some of the world's top brands and enterprises right now.
Our mission is to empower humanity with better answers everywhere and our vision goes far beyond solutions for contact centers.
Why Shelf
According to MarketWatch in November 2022, the global knowledge management market size was valued at US$405 Billion in 2021 and is expected to expand at a CAGR of 18.12% during the forecast period, reaching US$1.1 Trillion by 2027.
Our Leadership Team has deep knowledge management and AI domain expertise and enterprise SaaS background to execute this plan.
We have raised over $60 million in funding and our investors include Tiger Global, Insight Partners, Connecticut Innovations, and others.
Our platform has been consistently rated #1 for overall usability by Gartner Digital Markets, and has received Easiest to Use, Easiest to Admin, and Highest Adoption awards from G2, and product of the year and innovation awards from leading publications, such as CIO Review.
We have high velocity growth powered by the most innovative product in our category, 3X growth for 3 years in a row.
We now have over 100 employees in multiple U.S. states and European countries, and we have ambitious hiring goals over the next few months.
Senior Product Manager
As a Senior Product Manager - Product Led Growth (PLG) Expert, you will be responsible for guiding our company's product strategy and execution through a data-driven, customer-centric, and growth-oriented approach. In this role, you will be at the forefront of our PLG initiatives, utilizing your expertise to drive user adoption, conversion, and expansion throughout the customer journey. You will collaborate closely with cross-functional teams, including engineering, design, marketing, and customer success, to deliver exceptional products that fuel customer acquisition and retention.
What We're Looking For
Develop and execute a comprehensive PLG strategy to drive user acquisition, activation, conversion, and expansion within our target market.
Conduct thorough market research and analysis to identify growth opportunities and customer pain points that can be addressed through PLG strategies.
Collaborate with the engineering team to plan, prioritize, and deliver product features and enhancements that align with PLG objectives and drive user engagement and adoption.
Utilize quantitative and qualitative data to define key product metrics and goals, monitor product performance, and make data-driven decisions to optimize PLG initiatives.
Collaborate with the design team to create intuitive and impactful user experiences that drive product adoption and conversion.
Work closely with marketing teams to develop and execute go-to-market strategies for new product releases and feature enhancements, leveraging PLG tactics to drive user acquisition and conversion.
Partner with customer success teams to identify opportunities for product-led upselling and expansion, ensuring a seamless customer experience and maximizing customer lifetime value.
Track and analyze customer feedback, user behavior metrics, and market trends to identify opportunities for product improvements and new feature developments.
Stay current on industry best practices and emerging trends in PLG to continuously optimize our product strategy and stay ahead of the competition.
Act as a subject matter expert on PLG, providing guidance, training, and thought leadership to cross-functional teams and stakeholders.
What You Bring
A minimum of 7 years of experience as a Product Manager, with a focus on Product Led Growth (PLG) strategies and execution.
Proven track record of successfully implementing and optimizing PLG strategies that result in significant user acquisition, activation, conversion, and expansion.
Deep understanding of PLG frameworks, tactics, and best practices, with the ability to apply them strategically to drive growth and user engagement.
Strong analytical and data-driven mindset, with the ability to interpret complex data sets and derive actionable insights to inform product decisions.
Proficient in using analytics tools to track and measure user behavior and product performance.
Exceptional problem-solving and critical-thinking skills, with the ability to identify and address customer pain points and growth opportunities.
Strong leadership and influence skills with the ability to collaborate effectively with cross-functional teams and drive alignment towards product and growth objectives.
Excellent communication and presentation skills, with the ability to clearly articulate product strategies, goals, and plans to both technical and non-technical stakeholders.
Proven ability to prioritize and manage multiple projects in a fast-paced, high-growth environment.
Strong understanding of agile development methodologies and experience working in agile product teams.
Passion for AI, technology, innovation, and creating exceptional user experiences
What We Offer
Competitive salary
Generous equity grant in the form of company stock options
Comprehensive health and wellness packages