Senior Compliance Specialist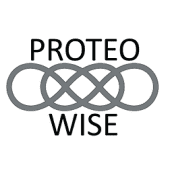 ProteoWise
Legal
Hartford, CT, USA
Posted on Wednesday, July 26, 2023
Come join one of our portfolio companies - Covr!! Role includes equity! https://covrtech.com
COVR TECHNOLOGIES OVERVIEW
Covr Technologies is a well-funded, venture capital-backed company with a market leading insurance-as-a-services platform (InsurTech) that simplifies the buying process for life, long-term care, and disability insurance products sold through financial and wealth management advisors, banks, credit unions, RIAs, consumer brands and fintech channels. There are over 25,000 financial advisors using our platform and over 30,000 insurance applications completed on our platform since 2016. Our platform has processed close to $5 billion in claim benefits for end-consumers.
Covr's platform provides a simpler way for people to protect what matters most and a better consumer experience. We have streamlined the insurance application and underwriting process from days to minutes using A.I. technology.
Covr has a dynamic and transparent work environment where we create opportunities for our employees to grow. We embrace a flexible work environment that encourages high productivity and job satisfaction. We have strong core values: Client First, Collaboration, Diversity, Innovation, and Fun!
WHY COVR TECHNOLOGIES
The company has proven executive and innovation leadership team with deep insurance industry and InsurTech experience, and success leading high-growth companies and divisions.
The company has raised over $50 million (latest was a Series B) to fuel growth plan, backed by leading venture capital firms: Allianz Life Ventures, Aflac Ventures, Commerce Ventures, Connecticut Innovations, Connectivity Capital Partners, Contour Venture Partners, Nyca Partners, and Sony IGV.
The company has partnerships in place with over 30 of the top insurance carriers (multiple Fortune 500 companies) to offer a range of insurance products on the platform and over 25 distribution partners (multiple Fortune 500 companies) in place.
The company is commercially viable and disruptive, and annual revenue has increased over 40% in the last 2 years.
ROLE
Our team is growing! This role will coordinate and lead all aspects of Covr's compliance programs. The duties and responsibilities are related to three areas; insurance regulations, customer information regulations and internal controls and procedures.
ESSENTIAL JOB FUNCTIONS, DUTIES, AND PERFORMANCE RESPONSIBILITIES
Develop policies and procedures for regulatory and business compliance
Identify, develop, implement, and maintain compliance assessment processes.
Assist in monitoring and maintaining the compliance program to ensure that applicable laws and regulations are being followed.
Assist with periodic compliance reviews and assessments throughout operations and in support of customer firms and due diligence exercises.
Prepare compliance reports for senior management.
Research, evaluate and document compliance issues and work with internal partners, personnel, institutional partners, and service providers to investigate and resolve issues.
Provide guidance and support to functional business areas and interact with personnel at all levels.
Special projects related to business risk and business opportunities
JOB SPECIFICATIONS AND QUALIFICATIONS
College degree preferred with major in business or related field, plus 1 to 2 years of related industry-specific experience and/or training
2+ years of experience in life insurance and/or customer information regulations
Insurance license and/or industry designations are a plus
Life insurance regulations relative to sales compliance, etc.
Strong written and verbal communication skills
Superior problem-solver, who thinks outside of the box, not afraid to dig deeper to get the best outcome.
Ability to work independently and exercise excellent judgment
Strong phone and computer skills – specifically Microsoft Excel and Word – with the ability to quickly learn and master our internal and carrier software programs