Financial Planning and Analysis Manager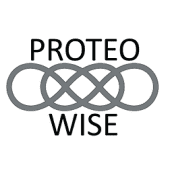 ProteoWise
Accounting & Finance
Berlin, CT, USA
Posted on Monday, August 28, 2023
Join one of our portfolio companies - Bright Feeds!! https://brightfeeds.com
Bright Feeds Overview
Bright Feeds is a well-funded, ClimateTech company that is addressing global food insecurity challenges and an environmental crisis through innovations in waste management. We convert food waste to nutritious animal feed for hogs and chickens, a market of more than 100 million tons per year. We utilize proprietary patented technology and systems to significantly increase the volume of food waste we can process, with the capability to measure, monitor, and customize feed content for clients. Our manufacturing process is carbon-negative and can save billions of dollars for companies and local state governments, free-up agricultural land to feed billions of people and remove billions of pounds of greenhouse gases from the atmosphere.
Food waste in landfills emits methane gas at a rate 25 times higher than carbon dioxide (CO2).
The United Nations (UN) warns that food waste alone causes 10% of greenhouse gases.
Approximately half of all arable land is used to produce animal feed.
Why Bright Feeds
Raised venture capital funding.
Bright Feeds opened Connecticut's first food-waste-to-animal-feed plant in Berlin (near Hartford) in Q3 2022 after receiving the largest food waste permit in Connecticut history, allowing intake of 450 tons/day over 10 years.
At capacity, one Bright Feeds plant is equivalent to removing carbon emissions of 33K cars every year.
Bright Feeds is developing and commercializing a patented technology for drying that it believes will significantly enhance sustainability and efficiency in the waste management and food industries.
Bright Feeds is developing key partnerships with food processors, haulers and other waste recyclers, that will allow the firm to scale both regionally and nationally.
After the successful launch of its first facility, Bright Feeds is now focused on replicating its technology and processes in additional locations.
Corporate Development Manager
This role will be responsible for coordination, analysis, and review of the organization's financial position and will act as a business partner to Executive Management, Board of Directors, and Investors in financial planning and analysis to support value-add decision support and enhance choice-making.
This role will build internal partnerships to cultivate and communicate an informed point of view on the underlying drivers of financial results and outlook. This role will assemble the operating outlook and all downstream reporting, while building capabilities for strategic risk and opportunity management across the P&L. This role will be responsible for budgeting, forecasting, reporting, variance analysis, key performance indicators, and decision management support.
Responsibilities
Build and maintain financial models to support business planning, decision making, and performance evaluation.
Analyze financial and operational data, identify trends and drivers, and provide insights and recommendations to Executive Management and business partners.
Prepare monthly, quarterly, and annual budgets and forecasts, and track actual results against them.
Conduct variance analysis and explain the causes of deviations from budget, forecast, and prior periods.
Prepare financial reports and dashboards to communicate key metrics and findings to internal and external stakeholders.
Collaborate with cross-functional teams, such as sales, marketing, operations, accounting, etc., to ensure alignment and accuracy of financial data and assumptions.
Evaluate new business opportunities, initiatives, and projects, and perform scenario analysis and sensitivity analysis.
Collaborate with various stakeholders to align expectations, timelines, deliverables, and priorities, managing multiple demands and business changes.
Promote standardization, simplification, and best practice-sharing to enhance overall organizational effectiveness.
Qualifications
Bachelor`s degree in Business, Finance/Economics, Accounting or Engineering. MBA preferred.
5-7 years of solid experience in Financial Planning & Analysis (FP&A), and financial reporting or working closely with portfolio companies on financial management in a growth equity or private equity investing role.
FP&A experience in a manufacturing or distribution operating environment preferred.
Advanced knowledge of Excel and automation, as well as the ability to synthesize and visualize information.
Strong communication skills, with the ability to manage business needs across different functions or channels.
Demonstrated business acumen, financial competency, effective communication, adaptability to change, flexibility, ability to operate in ambiguous situations, business partnership, collaboration, and innovation.
Initiative – a self-starter with great interpersonal skills.
Skills
Financial Analysis, Financial Modeling, Variance Analysis, Budgeting, Communication, Decision Support and Management, Economics, Margin Management, Cost Optimization, Financial Statements, Financial Reporting, Forecasting, General Accepted Accounting Principles (GAAP), Problem Solving, Teamwork.
Equal Employment Opportunity
Bright Feeds embraces diversity and equal opportunity in a serious way. We are committed to building a team that represents a variety of backgrounds, perspectives, and skills. The more inclusive we are, the better and more impactful our work will be! Bright Feeds is an equal opportunity employer and prohibits discrimination based on race, color, religious creed, age, sex, gender identity or expression, marital status, national origin, ancestry, past or present history of mental disability, intellectual disability, learning disability, physical disability, genetic information, pregnancy, veteran status, or status as a victim of domestic violence or any other characteristic protected by law.