Vice President Finance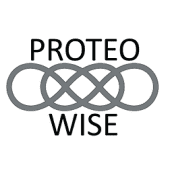 ProteoWise
Accounting & Finance
New Haven, CT, USA
Posted on Wednesday, September 6, 2023
Connecticut Innovations (CI)
As Connecticut's strategic venture capital arm and one of the most active investors on the eastern seaboard, Connecticut Innovations (CI) has a portfolio of 220+ companies across various industries, with strengths in life sciences, technology and climate tech. CI meets with hundreds of companies every year, identifying the most promising early-stage companies looking to grow in the state. Every year, CI invests in 20+ new companies, in addition to providing follow-on capital to existing portfolio companies.
CI has invested $486 million in innovative startups since 1995.
CI's leveraging power is 6x, or $3B.
CI invested $42.2 million in 71 companies in the fiscal year (FY 2023) ending June 30, 2023. CI's investments also attracted an additional $454.5 million in outside capital into its portfolio companies. This fiscal year generated $38.2 million in cash proceeds through company exits, which includes acquisitions and IPOs.
During the fiscal year, CI also officially launched two new funds, the $100 million ClimateTech Fund and the $50 million Future Fund, both of which are actively deploying dollars into early-stage companies. In addition to these new funds, CI launched the Innovation Lab to match and fund pilots between state agency partners and CI's scalable portfolio companies, expediting the pilot-to-procurement process for innovative technologies.
In FY 2022, CI invested $55 million in 100 companies, which went on to raise more than $1.3 billion collectively via private and public financings and generated over $70 million in cash proceeds through company exits.
This is an exciting time to join and be part of the organization. CI's headquarters are in New Haven, with additional office locations in Hartford and Stamford.
VP Finance Role
At CI, finance is front and center to what we do. It informs every investment we make and every dollar of capital we receive. It allows us to report on and evaluate our performance over time. And it turns insights into action by helping our team make informed decisions. As CI continues its high pace of growth, we understand that we need to scale this competency. That is why we are looking to onboard an ambitious vice president of finance. This person will partner with our CFO and COO to determine what capabilities are needed to achieve our company-wide goals over the next few years, and then set out to start executing on that vision.
In this role, you'll get to put your fingerprint on all facets of finance – from capital allocation and planning, to reporting and analysis, due diligence and investment management, accounting, and capital markets. You will manage the financial activities of the portfolio entities for CI, including the analysis of investment performance against their commitments and be responsible for CI's financial policies and procedures, accounting practices, maintenance of its fiscal records and the preparation of financial reports, and budgets and forecasts. You will be able to research and recommend economic objectives, policies, systems, and processes for CI to the leadership team. Over time, you'll also get involved in the operations of CI, including legal, human resources, information technology, and more. You will also participate in a variety of special projects and consultation with other departments.
In the first 180 days, we would like you to:
Gain an understanding of CI, the Connecticut Bioscience Innovation Fund (the $204 million fund CI manages), and CTNext, a wholly owned subsidiary
Gain an understanding of our internal controls and enabling legislation
Gain an understanding of our Assets Under Management (AUM) and take ownership of the monthly reporting.
Meet with our Finance and Audit Committees and understand their role in the management of CI
Review and understand our previous audited financial statements
Begin to review and work with our accounting team and establish your identity within the team
Begin work on succession planning
Shadow the CFO/COO to gain an understanding of our operations
VP Finance Role | Your Impact
Financial Reporting & Analysis
Manage financial planning and budget management functions for operating companies including monitoring and analyzing results against budget and preparation of financial outlooks and financial forecasts.
Re-envision our financial reporting by meeting with CI leadership to understand business needs and then developing reporting that provides mission-critical information
Evaluate, select, and implement a business intelligence tool to increase the speed and accuracy of financial analysis and connect operational indicators to financial performance
Prepare monthly board and lender reporting packages
Capital Allocation and Long-term Planning
Take a leading role in the annual budgeting process across CI. This includes working with CI investors to model out projections and valuations, and managing the consolidation of our portfolio companies' forecasts for board approval
Trusted Finance Partner to Leadership
Work with CI leadership to interpret key operational performance drivers and growth trends, and serve as a subject matter expert to drive better financial decisions
Capital Sourcing
Play an integral role in capital needs to fuel our investments, cash management, and equity recapitalization events
Accounting
Interact with and evaluate the financial and impact performance of investments against their objectives and their competitive landscape.
Establish and maintain systems and controls which verify the integrity of all systems, processes and data and coordinate external review of these systems and controls including performance of internal audit functions of CI's financial records.
Manage the activities of the accounting department for the accurate and timely creation and dissemination of financial management reports including, but not limited to, internal and external financial statements, reconciliations of accounts and performance reports.
Directly supervise associates and carry out supervisor responsibilities in accordance with the organization's policies, values and applicable laws including interviewing, hiring and training associates; planning, assigning and directing work; appraising performance; rewarding and disciplining associates; and guiding developmental opportunities for associates.
Manage and guide the cash management process including oversight for capital calls, capital expenditures, borrowing and lending activities and accounts payable (including signing of checks).
Manage property tax assessments and valuations, insurance risk and claims, property additions and dispositions.
Minimum Qualifications
6+ years in strategic finance, FP&A, accounting or transaction advisory work
Bachelor's Degree, or equivalent degree in Business, Finance, Accounting, or related field
Mastery of Microsoft Excel and expert modeling skills. Able to synthesize large data sets or model ambiguous scenarios to derive thoughtful business insights and spur action
High emotional quotient (EQ) and communication skills, with the ability to collaborate across all levels of an organization
Superior storytelling, financial acumen, and data visualization skills
Preferred Qualifications
Previous experience in venture capital, private equity, strategic finance or FP&A, transaction advisory, and/or investment banking
Previous experience working in a government or municipality environment
Experience with business intelligence tools, including Power BI, a plus, but not required
CPA or CFA a plus, but not required
MBA a plus, but not required
Personal Characteristics
You are for an inquisitive, self-motivated person who is excited about a high-growth environment
You balance a highly positive, collaborative attitude with a willingness to roll-up-your sleeves, allowing you to seamlessly function as a strong technical contributor, organized project leader, and compassionate manager
You are upbeat and handle stress with a sense of humor, while you are also able to bear down and grind it out when a tight deadline or massive amounts of work come in the door.
You have an ownership mentality and are interested in solving complex business problems (not only reporting results)
You have the highest level of integrity and ethical standards
CI offers a competitive starting salary, with additional bonus opportunities based on team and individual investment performance, excellent benefits including health/dental insurance, generous paid time off, retirement plan options, flexible work schedules, and a culture that encourages work-life balance.
CI is an equal opportunity/affirmative action employer and strongly encourages the applications of women, minorities, and persons with disabilities.