Key Account Manager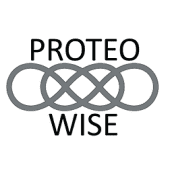 ProteoWise
Sales & Business Development
Los Angeles Metropolitan Area, CA, USA
Posted on Saturday, September 9, 2023
Come join one of our portfolio companies - Oova!! https://oova.life
ABOUT OOVA
Oova is a well-funded women's health tech company that has developed a groundbreaking home-testing platform that enables patients and doctors to track hormone levels in real time without a blood draw. Oova has developed a first-of-its-kind, patent-pending process to help women make informed fertility decisions by accurately measuring hormone levels through daily urine samples. We are threading the needle between at-home testing and targeted telehealth!
The team has spent over 3 years fusing innovative biochemistry, ground-breaking image processing, and machine learning to precisely detect these hormones using a simple Oova test. For our customers, it's as simple as peeing on a stick and scanning it with a smartphone. Oova provides personalized insights to facilitate pregnancy and expose reproductive health issues like polycystic ovarian syndrome (PCOS). Never before have women been able to gain the level of insight Oova provides as affordably (10x cheaper than regular clinic visits), effectively (utilizing machine learning and AI to get personalized information), and comfortably (no blood draws or mailing anything to a lab).
WHY OOVA
The global fertility technology market is expected to be over $45 billion by 2027; at-home diagnostics and digital health markets forecasted to be $7 billion and $551 billion, respectively, by 2027
Our initial U.S. market opportunity is $357 million
Our investors include BBG Ventures, Company Ventures, and Life Sciences Special Situations Fund
Our industry-leading technology has just transitioned to scalable manufacturing, and we are ready to ramp up sales
We are curating a one-of-kind data set that has never been collected before
Our HIPAA-compliant dashboard enables a clinician to view their patient's precise real-time hormone data
Our comprehensive platform delivers capabilities beyond our peer competitors
We are already recognized by leading medical clinics as a break-out technology ready to reshape the hormone testing market
We have been featured in TechCrunch, Forbes, CNBC, Fortune, New York, Parents, and many other multi-media platforms
THE ROLE
We are seeking a talented and experienced Sales Professional based in California to join our biotech start-up. You will report to our Head of Business Development, and you will play a crucial role in growing your territory as well as move to a business-to-business model. This is an exciting opportunity to contribute to improving women's health by creating user-centered, intuitive, snd visually appealing features. As a Key Account Manager, you will be responsible for selling testing into integrative medicine, specifically in the Los Angeles to San Diego region.
WHAT YOU'LL DO
Selling the Physician on the value of the Oova platform
Providing in-service training to office staff
Managing and onboarding accounts to the Oova platform
Delivering local talks and arranging peer-to-peer programs to groups
Attending regional meetings and Women's Health conferences as planned
Fielding calls 3 to 4 days a week regularly
WHAT WE'RE LOOKING FOR
BS/BA degree required
3+ years in the healthcare selling arena of women's health/integrative medicine
Documented track record of sales
Ability to work in a fast-paced start-up environment, adapt to changing priorities, and manage multiple projects simultaneously.
WHAT WE OFFER
Highly competitive compensation package, including base and equity - everyone has a stake in our growth
Comprehensive benefits, including medical, dental, & vision insurance coverage for you & your loved ones
Open vacation policy, encouraging you to take the time you need - we trust you to strike the right work/life balance
COMPANY CULTURE
Shifting the landscape of technology doesn't happen on its own. It happens via the continuous and well-defined rigor of people who have a shared passion and who are dedicated to working toward a common goal. We are looking for exceptional people to join our rapidly growing startup and positively impact our company culture and product. We strongly appreciate positivity, curiosity, and, above all else, the ability to nail things down. We are incredibly conscious of creating a comfortable, flexible environment that cultivates the desire to be engaged, ask questions, and feel a vested interest in our team's success. Most importantly, you should value honest and direct communication as you recognize that this is the best way for any individual or team to continuously learn and grow. Accomplishing our collective goals will be fun but also complex; you should pursue an ongoing and rewarding challenge!
WHAT IT'S LIKE TO WORK WITH US
We're passionate about the technology we've created and know that we are revolutionizing healthcare. The products you help us create will impact a person's ability to understand what it means to be healthy and provide them with the tools they need to make educated choices about how they move forward. Our pursuit is altruistic, but that does not mean we live unbalanced lives. We have families and passions outside of work, and we know that the best work comes from sharp, rested people. We respect each other and each of our contributions, and we believe that the best solutions will come from diverse ideas and perspectives. You're joining a family.