Commercial Flood Underwriter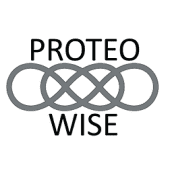 ProteoWise
Marketing & Communications
Connecticut, USA
Posted on Wednesday, September 13, 2023
Come join one of our portfolio companies - reThought Flood!! https://www.rethoughtinsurance.com
About reThought Flood
Founded in 2017 by insurance and insurance technology professionals, reThought Flood is an InsurTech Managing General Agent (MGA) focused on the US Commercial Flood marketplace. Damage from flooding in the US costs billions of dollars each year. Currently, 90%+ of commercial and residential properties in the US do not have flood coverage.
As an MGA, reThought offers Commercial and Residential Flood insurance on behalf of A-rated A.M. Best rated carriers. reThought has developed a state-of-the-art proprietary underwriting methodology and risk assessment technology. Unlike most perils, when it comes to flood, reThought's technology enables the most accurate and profitable means by which to visualize, assess, underwrite, and price Commercial Flood.
Why reThought Flood
In January 2023, we completed a successful Series B funding round, which closely follows a successful financing round in 2021 – the capital expansion will be used to extend the distribution of its advanced commercial and High Net Worth flood insurance products, and to further hone its technology platform, which facilitates the most advanced flood underwriting capability in the industry.
We have the following set of first-class investors: Connecticut Innovations, IA Capital Group, Telstra Ventures, Hudson Structured Capital Management, ArcTern.
In March 2023, we received a grant from RISE (established in 2017 through support from the U.S. Department of Housing and Urban Development and DHCD) as part of its $1.5 million Flood Insurance of the Future Challenge, a competition designed to source innovative solutions that reduce flood-related insurance premiums and payouts by 50%.
We are growing revenue ~60% annually with strong growth objectives over the next several years.
Job Summary
The Commercial Flood Underwriter position reviews submissions to adequately rate and price risks to build and manage a profitable book of business. This position is focused on the development of commercial products, relationship building and is the front line to meeting the client's immediate needs which will help to increase commercial submissions and grow our premium. In addition, the Commercial Flood Underwriter will assist with enhancing analytics in conjunction with our Underwriting and Technology teams. The Commercial Flood Underwriter should be technically minded, have strong attention to detail, and be able to navigate within an ever-changing insurance marketplace. This position will work in tandem with our sales team and report to the Director of Commercial Programs.
Successfully build and manage a profitable book of new and renewal business
Review submissions to underwrite, adequately rate and price risks
Work with catastrophe modeling to evaluate risk
Operate within MGA's underwriting guidelines with respect to property aggregates
Manage relationships with brokers and carrier partners, evaluate needs and propose solutions
Assist with business development initiatives relating to new products and client/broker strategy
Assist in the development and updating of internal rating models
Conduct marketing visits and underwriting audits and attend conferences
Coordinate with claims and risk control teams on claims reporting and property loss reserves
Collaborate with underwriting assistant(s) and/or accounting team
Remain up to date with market trends and how to leverage pertain information
Mentor and train new team members
Qualifications
Candidates with 3+ years of underwriting
Experience broking on wholesale or retail side a plus
Candidate must have strong analytical, quantitative, communication and marketing skills
Ability to work in a fast-paced, entrepreneurial environment
Experience in Property Catastrophe, Excess Per Risk, Quota Share
Experience with property reinsurance pricing methods including exposure and experience analysis for catastrophe and non-catastrophe perils
Knowledge of third-party catastrophe modeling software products, their applicability to analyze and underwrite modeling results
Advanced user of Microsoft Excel; proficiency with Microsoft Access or other database software products
Bachelor's degree
Knowledge of CRM's and Account Management systems
Ability to travel up to 10%
Licensed preferred
Benefits
Base salary $75,000 and $85,000 depending on geographical location and experience
Annual merit bonus potential
Stock options in an early-stage high-growth business
Medical, Dental, Vision insurance with eligibility starting the first day of full-time employment
Life insurance and Supplemental Insurances available at employee cost
Unlimited PTO Policy (Sick, Vacation, Paid Holidays) for full time positions
Flexible work from home / one of our regional offices**
401(k) with company match for full-time employees
Opportunity for reimbursement for continuing education and designations