Commercial Flood Account Manager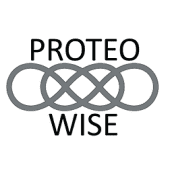 ProteoWise
Sales & Business Development
Connecticut, USA
Posted on Wednesday, September 13, 2023
Come join one of our portfolio companies - reThought Flood!! https://www.rethoughtinsurance.com
About reThought Flood
Founded in 2017 by insurance and insurance technology professionals, reThought Flood is an InsurTech Managing General Agent (MGA) focused on the US Commercial Flood marketplace. Damage from flooding in the US costs billions of dollars each year. Currently, 90%+ of commercial and residential properties in the US do not have flood coverage.
As an MGA, reThought offers Commercial and Residential Flood insurance on behalf of A-rated A.M. Best rated carriers. reThought has developed a state-of-the-art proprietary underwriting methodology and risk assessment technology. Unlike most perils, when it comes to flood, reThought's technology enables the most accurate and profitable means by which to visualize, assess, underwrite, and price Commercial Flood.
Why reThought Flood
In January 2023, we completed a successful Series B funding round, which closely follows a successful financing round in 2021 – the capital expansion will be used to extend the distribution of its advanced commercial and High Net Worth flood insurance products, and to further hone its technology platform, which facilitates the most advanced flood underwriting capability in the industry.
We have the following set of first-class investors: Connecticut Innovations, IA Capital Group, Telstra Ventures, Hudson Structured Capital Management, ArcTern.
In March 2023, we received a grant from RISE (established in 2017 through support from the U.S. Department of Housing and Urban Development and DHCD) as part of its $1.5 million Flood Insurance of the Future Challenge, a competition designed to source innovative solutions that reduce flood-related insurance premiums and payouts by 50%.
We are growing revenue ~60% annually with strong growth objectives over the next several years.
Job Summary
The Account Manager position oversees and maintains the field offices and producer relationships with existing brokers, wholesalers, and commercial clients. This position will work in tandem with and report to the National Sales Leader and Sales Leadership. This position is focused on the development of long-term field office strategy, relationship building and is the front line to meeting the client's immediate needs and increasing commercial submission and premium growth.
The Account Manager is responsible for client retention/satisfaction, achieving commercial growth goals and overall customer satisfaction. The Account Manager should have strong relationship building skills, a drive to exceed growth targets, an ability to deliver results in a fast- paced environment, think independently and a passion for serving clients and their members. This position requires creativity, independent thinking, problem solving and relationship selling skills, supported by a strong knowledge base of insurance and flood products.
Manage and strengthen client relationships and ensure satisfaction and growth expectations are met (NPS Score)
Responsible for existing and new client onboarding in tandem with the National Sales Leader
Work with underwriting and sales team as needed and appropriate to reach commercial premium growth and submission objectives
Accountable for execution of client-specific strategic plan as applicable to client field offices, and ongoing monitoring of plan with adjustments made as necessary
Interface in-person with brokers and wholesalers annually or more frequently as needed
Support sales by sending leads to sales for potential new partnership opportunities
Support marketing initiatives and manage mass marketing to the assigned client locations
Special projects and tasks as assigned
Meet established growth and activity metrics
Consistently document CRM with activities and initiatives
Attend industry conferences as needed and manage conference schedule
Qualifications
Bachelor's degree and 1-3 years related insurance experience
Previous Carrier, Underwriting, Sales experience; preferred but not required
Strong PC skills including CRM, Microsoft Word, Excel, and presentation skills
Knowledge of commercial insurance policy forms and regulatory requirements is preferred, but not required
Excellent written and oral communication skills
Strong interpersonal skills to work effectively and professionally with diverse groups
Proven organizational and problem-solving skills
Proven prioritization and time management skills with accurate results
Ability to negotiate, cultivate relationships, analyze and interpret data
Ability to provide superior service and maintain strong relationships with agents
Ability to work independently and manage multiple deadlines
Strong organizational and multitasking skills
Thrives in a fast-paced environment and demonstrates teamwork capabilities
Strong skills in Microsoft Excel and other spreadsheet applications
Benefits
Base salary $70,000 and $80,000 depending on geographical location and experience
Annual merit bonus potential
Stock options in an early-stage high-growth business
Medical, Dental, Vision insurance with eligibility starting the first day of full-time employment
Life insurance and Supplemental Insurances available at employee cost
Unlimited PTO Policy (Sick, Vacation, Paid Holidays) for full time positions
Flexible work from home / one of our regional offices**
401(k) with company match for full-time employees
Opportunity for reimbursement for continuing education and designations