Talent Acquisition Specialist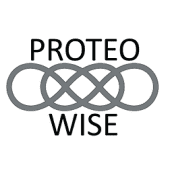 ProteoWise
People & HR
New Haven, CT, USA
Posted on Friday, September 15, 2023
Connecticut Innovations (CI)
As Connecticut's strategic venture capital arm and one of the most active investors on the eastern seaboard, Connecticut Innovations (CI) has a portfolio of 220+ companies across various industries, with strengths in life sciences, technology and climate tech. CI meets with hundreds of companies every year, identifying the most promising early-stage companies looking to grow in the state. Every year, CI invests in 20+ new companies, in addition to providing follow-on capital to existing portfolio companies.
CI has invested $486 million in innovative startups since 1995.
CI's leveraging power is 6x, or $3B.
CI invested $42.2 million in 71 companies in the fiscal year (FY 2023) ending June 30, 2023. CI's investments also attracted an additional $454.5 million in outside capital into its portfolio companies. This fiscal year generated $38.2 million in cash proceeds through company exits, which includes acquisitions and IPOs.
During the fiscal year, CI also officially launched two new funds, the $100 million ClimateTech Fund and the $50 million Future Fund, both of which are actively deploying dollars into early-stage companies. In addition to these new funds, CI launched the Innovation Lab to match and fund pilots between state agency partners and CI's scalable portfolio companies, expediting the pilot-to-procurement process for innovative technologies.
In FY 2022, CI invested $55 million in 100 companies, which went on to raise more than $1.3 billion collectively via private and public financings and generated over $70 million in cash proceeds through company exits.
This is an exciting time to join and be part of the organization. CI's headquarters are in New Haven, with additional office locations in Hartford and Stamford.
Talent Acquisition Specialist
We are looking for a highly motivated individual to join CI's Human Capital Services team. CI created the Human Capital Services Team because we wanted our founders to have access to hands-on support for their people strategy and execution tied to growth milestones, and to help fill open roles with CT-based talent.
The Human Capital Services Team provides services across organization design and structure, talent acquisition and retention, total rewards and recognition programs, employer branding, HR analytics, process and systems, and more. The team has identified "preferred" strategic partners at reduced costs to support some of these services.
CI's Venture Team leads the introduction of the Human Capital Services Team to portfolio companies. The Human Capital Services Team partners with the founder(s) on developing a statement of work with clear objectives and success metrics, and then we lead/advise on the end-to-end recruiting process to ensure we land the best new hires possible.
Your efforts will directly impact our investments and lead to successful portfolio company exits.
We are looking for an ambitious, entrepreneurial person to join the Human Capital Services Team.
We want intellectually curious, motivated people who have a growth mindset and get energized each day to seize a massive opportunity.
We are excited to invest in high potential individuals ready for career growth and impact. If this sounds like you, come and join us!
Key Responsibilities
Help create the Human Capital Services infrastructure underpinned by metrics and continuous improvement.
Help identify and manage vendor relationships
Help cultivate mutually beneficial relationships with all CT-based colleges/universities
Support our public/private partnerships and partnerships with other State of CT agencies
Refine and manage consistent recruiting, interviewing, and hiring processes that support a highly positive candidate experience and talent acquisition/hiring manager efficiencies
Understand market conditions for targeted candidate pipelines and prepare distinct and effective recruiting approaches to those markets
Build necessary collateral, documentation, and processes to ensure a quality process
Lead recruitment strategy including job posting optimization, job board procurement, social media marketing, and recruitment campaigns to meet staffing requirements within our portfolio companies
Experience Profile
Bachelor's degree in Human Resources, Business, Psychology, or related field
3+ years of full life cycle recruitment experience in a complex, fast pace environment
Experience recruiting for a broad and deep range of positions, including engineering, product development, software development, and more.
Consultative recruiting approach with ability to influence
Ability to drive change in thought and action focused on continuous improvement
Results-oriented with demonstrated strategic thinking, problem-solving, innovation, and flexibility in dealing with changing and ambiguous situations
Excellent consultative influence management skills in order to lead and partner on recruitment needs within our portfolio companies
Sound knowledge of recruitment tools and strategies
Capability to handle challenging issues in a diverse and dynamic environment