Connecticut Innovations Internship | with CEO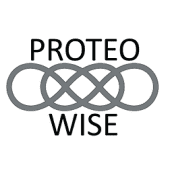 ProteoWise
New Haven, CT, USA
Posted on Tuesday, October 24, 2023
As Connecticut's strategic venture capital arm and one of the most active investors on the eastern seaboard, CI has a portfolio of 220+ companies across various industries, with strengths in life sciences, technology and climate tech. CI meets with hundreds of companies every year, identifying the most promising early-stage companies looking to grow in the state. Every year, CI invests in 20+ new companies, in addition to providing follow-on capital to existing portfolio companies.
CI has invested $620 million in innovative startups since 1995.
CI's leveraging power is 9X, or $5.6 billion.


CI invested $42.2 million in 71 companies in the fiscal year (FY 2023) ending June 30, 2023. CI's investments also attracted an additional $454.5 million in outside capital into its portfolio companies. This fiscal year generated $38.2 million in cash proceeds through company exits, which includes acquisitions and IPOs.
During the past two fiscal years, CI officially launched two new funds, the $100 million ClimateTech Fund and the $50 million Future Fund, both of which are actively deploying dollars into early-stage companies. In addition to these new funds, CI launched the Innovation Lab to match and fund pilots between state agency partners and CI's scalable portfolio companies, expediting the pilot-to-procurement process for innovative technologies.
Our culture is vibrant, diverse, collaborative and inclusive. We embrace perspective and have mission alignment on our impact to Connecticut's innovation ecosystem. We host or participate in over 20 ecosystem events per year, and our headquarters at The District in New Haven is a catalyst for partnership and an innovation ecosystem community hub.
Four (4) Week Internship


An internship with CI is an exciting opportunity to gain valuable venture capital experience in a small team, innovative work environment. Working side-by-side with CI's CEO, you will collaborate on lead generation activities tied to new investment opportunities and due diligence activities on companies considered for investment by CI. You will also shadow the CEO on key stakeholder meetings across the innovation ecosystem.
Responsibilities


We are seeking bachelor's degree and MBA students with a strong interest in venture capital with a desire to match her/his academic work with professional work experience. Preference will be given to candidates demonstrating curriculum, research and/or practical experience alignment with our mission and enrolled in a Connecticut College or University or a resident of Connecticut. Responsibilities may include:
Data collection and analysis on prospective investments
Cash flow modeling for individual projects, programs, or investments
Sourcing potential investments though online research and in person visits
with initial assessments of applicant's business plans in relation to CI investment criteria
Assistance with regard to "due diligence" activities to obtain and analyze pertinent information relative to the applicant's management, market, technology, products, competitors, financial history and projections, and business strategy and plan
Assistance in preparing analyses and presentations to the CI Investment Committee
Assistance with investment monitoring activities such as financial analysis, market research, etc.
Participation in lead generation, business development activities
Prepare research and presentations for Board of Director and other key stakeholder meetings
Attend CI-sponsored events


Skills & Competencies


High personal passion for a fast-developing innovation ecosystem
Detailed, action-oriented person who takes initiative to follow-up on items
Project management and organization skills to solicit and follow up on meetings
Communicate comfortably with a wide range of stakeholders
Ability to synthesize data into a compelling story
A seeker and learner mentality and someone that likes to laugh


Connecticut Innovations is an equal opportunity/affirmative action employer. We welcome all candidates to apply regardless of race, color, religion, sex (including pregnancy, sexual orientation, or gender identity), national origin, age, disability, or genetic information.
Job Posted by ApplicantPro