Head of Demand Generation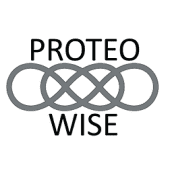 ProteoWise
Sales & Business Development
Connecticut, USA
Posted on Tuesday, November 14, 2023
Come join IntelliBoard, an EdTech and one of our portfolio companies! https://intelliboard.net
This is a remote role, but need someone living in Connecticut
COMPANY OVERVIEW
IntelliBoard is on a mission to improve learning outcomes through data. Our goal is to empower data-driven organizations to simplify processes, solve problems, and promote action informed by what your data is telling you.
As an Investor-backed SaaS company within the Data Analytics industry, IntelliBoard provides the most comprehensive Learning Analytics platform on the market today globally; Power that combines data from a wide variety of sources: the Learning Management System (LMS), Information System of Record (SIS,HRIS) and other individual tools, or even spreadsheets.
IntelliBoard is comprised of mission and outcome driven, learner-focused, brilliant professionals that bring a wide array of world class skills to our industry. We dream BIG and share the same vision, but each provides a unique perspective. We strive to provide a well-rounded, holistic approach to everything we do. We genuinely like working with each other, enjoy solving problems for our clients and love to win!
WHY INTELLIBOARD
We are well-funded high growth organization with an opportunity to create a distinct position as the category leader within our industry.
Our brand is highly regarded as a thought-leading solutions provider that is solving important problems for our customers. According to our community, the work we do matters.
Our platform has served over 45 million students across 450+ customers in 40+ countries
We are proud to have partnerships with industry leaders such as Anthology, Ellucian, Workday Moodle, and many others.
HEAD OF DEMAND GENERATION
Department: Sales
Employment Type: Full-Time, Remote
Reporting Structure: Chief Revenue Officer
As Head of Demand Generation, you are responsible for developing and implementing strategies to create market awareness, generating leads that translate to revenue for the company. You are building and fueling the engine of the commercial funnel while working closely with the sales, account management and product teams to align efforts throughout the client journey. You will use data and analytics to continually measure and improve performance.
You will have knowledge and experience of demand generation, brand creation and marketing operations. Part analyst, part strategist and part program manager. You will be focused on generating demand, optimizing conversion and accelerating flow through throughout the commercial funnel. You will continuously adapt GTM strategy based on evolving market trends, product expansion and feedback from our customers. You will collaborate with other teams such as sales, product management, client success and rev ops to play the role of marketing to support their areas delivery including assets such as company presentations, webinar descriptions, email campaigns, new product launch, video production, demo scripts, white papers, case studies and beyond.
ACTIVITIES:
Support the achievement of the company's revenue goals and objectives.
Manage marketing to quantifiable quotas and metrics that support the commercial funnel from lead to cash.
Build an efficient demand generation engine to provide Ideal Client Profile aligned opportunities to our Sales team via both direct and indirect channels
Design, Build, Manage TOF strategy that supports commercial funnel in support of sales achievement while constantly tracking, measuring, reacting to conversion trends at every stage of funnel from lead to cash.
Provide a library of relevant, targeted assets that generate demand, optimize conversion and accelerate flow through the commercial funnel.
Create lead generation programs to grow target markets with focus on developing inbound.
Program events, communication campaigns, webinars, digital-social media-blog posts.
Write marketing content/copy that supports assets such as email campaigns, website pages, digital, social, newsletters, webinar series.
Design workflows, inform integration, build reports, analyze data within systems such as SFDC, Pardot, Hubspot, Apollo, Marketo, SalesLoft, Zoominfo.
Contribute to the creation of product marketing content to inform product descriptions.
Assist in preparing and monitoring consistent presentations & other materials used company wide.
KPI's:
Sales & Account Management Team Quota Achievement
Pipeline Generation, Pipeline Conversion, Pipeline Coverage to Quota
INTANGIBLES:
You are a self-starter, a go-getter who needs little direction to problem solve.
You are a leader that enjoys mentorship and coaching to bring others up around you and reach their potential.
You are willing to step up beyond the core responsibilities to get the job done.
You have an entrepreneurial spirit that embraces continual learning, change and growth.
You are curious and a risk taker who is willing to test, fail, learn.
You care about being inclusive, promoting equity, and celebrating diversity.
You are available to work a flexible schedule.
You possess good knowledge and hands on mindset surrounding call coaching and email structuring to generate success from outreach.
WHAT YOU BRING TO THE TABLE:
Bachelor's degree in business, marketing, or related field.
Experienced in building/co-building a marketing function at a high growth early-stage company before, preferably from scratch. Including marketing engine, playbook, & team.
You have a deep experience at enterprise SaaS marketing (e.g., ABM) with multiple stakeholders and high ACV deals.
5+ years as a strong successful marketing professional
Highly data driven, analytical, and structured.
You enjoy both strategic and tactical thinking.
Ability to flourish with minimal guidance, be proactive, and handle uncertainty.
Strong presentation skills; proficient in Word, Excel, Outlook, and PowerPoint.
You enjoy writing and can adapt the tone based on the audience (provosts, CIOs, students, etc.)
EQUAL OPPORTUNITY STATEMENT
IntelliBoard is committed to diversity and the principles of equal employment opportunity for all employees. You will receive consideration for employment without regard to race, color, religion, sex, pregnancy, national, social, or ethnic origin, age, gender identity and/or expression, sexual orientation, family or parental status, military status, marital status, mental or physical disabilities, or any other status protected by law.
BENEFITS
IntelliBoard offers a robust benefits package that includes medical insurance, paid time off, 401k, and professional development opportunities. Our culture sets us apart- we look forward to you learning more about us!