Director, Growth & Business Development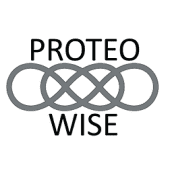 ProteoWise
Sales & Business Development
New Haven, CT, USA
Posted on Monday, November 20, 2023
Come join Wellinks, one of our portfolio companies! https://www.wellinks.com
Job Title: Director, Growth & Business Development
Reports to: President & Chief Commercial Officer
FLSA: Exempt
Location: Remote/Hybrid (if local to New Haven, CT)
About Wellinks
Wellinks is the COPD disease management company committed to empowering people to live fully and breathe freely by improving outcomes for those we serve. We are creating a future where COPD care is designed and delivered around the individual and supported by a team striving to help them live a healthier, more fulfilling life. Our partners choose Wellinks to deliver a tailored and personalized health care experience for their members, resulting in improved outcomes at lower costs.
Wellinks is a high-growth company that is rich with mission-driven talent, guided by passionate healthcare leaders, and backed by world class investors. We are headquartered in New Haven Connecticut, conveniently between Boston and New York, and have team members across the US.
Wellinks Values
Principled: We say what we do and do what we say.
Collaborative: We work together, empower people, and celebrate relationships.
Innovative: We are resilient and learn from all experiences and challenges.
Effective: We measure what matters and are outcomes driven.
Authentic: We celebrate diversity, inclusion, and the perspective of others
Job Summary
The Director, Growth & Business Development will be responsible for the company's business-to-business (B2B) growth strategy and executing research, outreach, relationship management, and marketing activities focused on existing and new customer growth. They will own the crafting and refinement of value propositions—developing and guiding marketing campaigns that resonate with Wellinks' target market of health plans, accountable care organizations, and other senior-focused value-based care entities.
The importance of sophisticated strategic thinking and the ability to lead and create impact cross-functionally, as well as externally, cannot be overstated. This individual will play a key role in identifying growth opportunities outside of existing channels or partnerships, including developing and presenting strong qualitative and quantitative business cases to the management team.
The Director, Growth & Business Development will work closely with colleagues in product, clinical, and operations—playing a hands-on role in the evolution of Wellinks' product and capabilities roadmap and ensure tie-out to market needs. Success in this role will require an intense focus on and deep understanding of customer needs, journeys, and purchasing decisions. They will cultivate and manage strategic relationships as part of the Partnerships and Customer Success teams to bring marketing support across the customer lifecycle. This role will have a high degree of executive leadership team, board, and investor visibility.
Responsibilities:
Understand and prioritize potential customers. Identify pathways to reach and develop relationships across the decision-making organization including through marketing activities, industry events, leveraging our internal, board, and advisor networks, and other channels.
Orchestrate actionable data-driven insights to drive marketing strategy, refine Wellinks' competitive positioning, and guide the growth road map.
Operate cross-enterprise to build and deliver coordinated product rollout in support of business goals and commercial strategy.
Establish deep cardiopulmonary-related clinical, economic, and health operational domain expertise. Research and communicate the customer journey for multiple stakeholders (patient, provider, economic buyer).
Refine and communicate the value proposition of Wellinks' products. Identify stories, customer journeys, and use cases that resonate with a variety of stakeholders to create compelling customer-facing messaging.
Collaborate on partnership planning, negotiation, and contracting process for new partners, engaging internal teams and support the development of partnerships that are aligned to Wellinks and the specific partner's needs
Manage agency partners and vendors as needed to supplement Wellinks' in-house capabilities.
Support business development projects and sales, partnerships, and customer success initiatives.
Stay on the cutting edge of marketplace and competitive trends. Distill insights related to the Wellinks business and strategy to share across the enterprise and relevant department teams.
Live the company values.
Required Qualifications:
Bachelor's degree required. MBA, MPH, or other relevant advanced degree preferred.
7+ years of experience in a related field of marketing, business strategy, or business development within the healthcare or life sciences field. Experience with payers (Medicare Advantage) and value-based care organizations.
Experience with growth strategy, B2B marketing, product launches, user & market research.
Experience managing multiple parallel business projects to on-time, on-budget, and high-quality outcomes.
Strong quantitative and financial acumen and modeling experience.
Excellent verbal, written, and visual communications skills. The ability to craft and communicate a compelling story is essential.
Mastery-level proficiency with Excel, PowerPoint, and other business software.
An entrepreneurial and flexible profile, comfortable in a fast-paced and scaling startup environment.
Preferred Qualifications:
Degree from a top-tier MBA program.
Digital health or virtual care experience, especially in the areas of chronic condition or specialty care.
Experience in a B2B2C model.
Benefits:
A competitive compensation package
Unlimited PTO
Flexible work policy
Paid Parental leave
Health, dental, vision & life coverage
Matching 401k retirement savings plan
Equal Employment Opportunity
Wellinks embraces diversity and equal opportunity in a serious way. We are committed to building a team that represents a variety of backgrounds, perspectives, and skills. The more inclusive we are, the better and more impactful our work will be! Wellinks is an equal opportunity employer and prohibits discrimination based on race, color, religious creed, age, sex, gender identity or expression, marital status, national origin, ancestry, past or present history of mental disability, intellectual disability, learning disability, physical disability, genetic information, pregnancy, veteran status, or status as a victim of domestic violence or any other characteristic protected by law.