Senior Software Engineer (Python)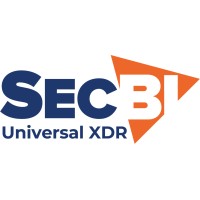 SecBI
Software Engineering
Kathmandu, Nepal
Posted on Monday, May 29, 2023
Are you a creative software engineer who is passionate about creating the best SIEM in the World? Welcome to our team!
About Logpoint
Headquartered in Copenhagen, Denmark, with offices across Europe, the USA, and Asia, Logpoint is a multinational, multicultural, inclusive cybersecurity company. Logpoint bolsters organizations in the fight against evolving threats by giving them a single source of truth — an intuitively designed platform with the powerful capabilities needed to ensure their safety. Powered by machine learning and backed by an industry-leading support team, Logpoint's cybersecurity operations platform accelerates detection and response, allowing organizations to respond to tomorrow's threats.
Logpoint's core belief lies in creating software that empowers security teams to make confident decisions, feel justified in their choices, and more efficiently protect their organizations. That principle has earned Logpoint the trust of more than 1,000 organizations worldwide, as well as a place in Gartner's Magic Quadrant.
The company's culture prioritizes passion, innovation, team spirit, and client satisfaction. Together, these values fuel Logpoint's success across cybersecurity technologies: from SIEM, UEBA, and SOAR to SAP security, converged into an integrated security operations platform created to protect the digital heart of organizations.
The Job
We are looking for highly motivated individuals for the position of Senior Software Engineer who is looking to grow their careers in a fast-paced environment. You will be developing information systems by studying operations; designing, developing, and installing software solutions; support and develop a software team. The Senior Software Engineer will lead a team of developers responsible for building new and support existing applications.
Professional Qualifications
Bachelor's Degree/Master's degree in Computer Science is preferred

Required minimum 5+ years of experience
Experienced with sound knowledge in Python Programming Language
Experience working in an agile environment

Experience building complex web systems and applications

Focused on performance and good knowledge of design patterns

Experience implementing and consuming large scale web services
Personal Qualifications
Eagerness and willingness to learn new technologies

Team player

Ability to prioritize tasks

Strong analytical capability

Proactive and initiator

Sense of quality
Key Responsibilities
Develop software solutions by studying information needs; conferring with users; studying systems flow, data usage, and work processes; investigating problem areas; following the software development life-cycle

Determine operational feasibility by evaluating analysis, problem definition, requirements, solution development, and proposed solutions

Update job knowledge by studying state-of-the-art development tools, programming techniques, and computing equipment; participating in educational opportunities; reading professional publications; maintaining personal networks

Must be able to work across multiple facets of the project and juggle multiple responsibilities at the same time

Mentor junior and mid-level engineers

Collaborate with team to brainstorm and create new products

Make informed decisions quickly and taking ownership of services and applications at scale

Work collaboratively with others to achieve goals

Be a persistent, creative problem ­solver

Remain cool and effective in a crisis

Stay on the leading edge of development practices

Passionate about technologies, especially open source

Understand business needs and know how to create the tools to manage them
Benefits
Attractive salary based on experience and qualifications

Social Security Fund (SSF)

Working in a team environment where initiative and dedication is encouraged

An equal opportunity workplace that values diversity and does not discriminate

High level of responsibility and excellent career possibilities

Open international work environment

Festival expense allowance

Lunch and Snacks

Fitness Perk

Medical and accident insurance
Working at Logpoint
Logpoint is growing rapidly, we offer a challenging and exciting international work environment on the cutting edge of cybersecurity technology. We strive to deliver outstanding results in a positive, collaborative, and informal atmosphere with ample opportunity for personal growth and development.