Solutions Engineer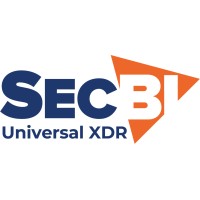 SecBI
Kathmandu, Nepal
Posted on Monday, May 29, 2023
If learning a new thing every day is your desire, if solving problems is your passion, if optimizing solutions is your zeal, you are the right aspirant to step ahead to apply for this position.
About Logpoint
Headquartered in Copenhagen, Denmark, with offices across Europe, the USA, and Asia, Logpoint is a multinational, multicultural, inclusive cybersecurity company. Logpoint bolsters organizations in the fight against evolving threats by giving them a single source of truth — an intuitively designed platform with the powerful capabilities needed to ensure their safety. Powered by machine learning and backed by an industry-leading support team, Logpoint's cybersecurity operations platform accelerates detection and response, allowing organizations to respond to tomorrow's threats.
Logpoint's core belief lies in creating software that empowers security teams to make confident decisions, feel justified in their choices, and more efficiently protect their organizations. That principle has earned Logpoint the trust of more than 1,000 organizations worldwide, as well as a place in Gartner's Magic Quadrant.
The company's culture prioritizes passion, innovation, team spirit, and client satisfaction. Together, these values fuel Logpoint's success across cybersecurity technologies: from SIEM, UEBA, and SOAR to SAP security, converged into an integrated security operations platform created to protect the digital heart of organizations
The Job
The Customer Success Office function is essential in ensuring the seamless operation and optimal performance of Logpoint production farms. As a member of this department, your primary responsibility will be to gain a comprehensive understanding of customer infrastructures and suggest the most suitable deployment solutions for Logpoint installations through various channels like documentation, customer sessions, demos, and training. Your role will extend beyond troubleshooting application issues as you will work closely with customers from diverse domains to integrate different systems and protocols with our top-notch SIEM.
We are seeking individuals who are passionate about cutting-edge technology and enjoy working collaboratively in a team-oriented environment. Our ideal candidate is highly motivated to tackle a wide range of challenges and capable of providing creative solutions to unique problems. We value individuals with a proven track record of thriving in demanding situations.

Professional Qualifications
Bachelor's Degree in computer science or B.E in computer engineering or equivalent field.
Should have a good knowledge of OS and *nix-like OS
Should have a good concept of network and network security.
Should have good knowledge of web vulnerability and security.
Knowledge of programming skills will be added advantage.

Certification like RHCE, CCNA is a plus.
Personal Qualifications
Should be energetic and dynamic.




Good communication

in English

, learning skills, and effective team player.

Ability to work under tight time constraints with dynamic requirements.

Strong analytical skills and the ability to pay careful attention to detail.




Capacity to work well in groups.




Proactive and initiator

Sense of quality
Key Responsibilities
Understands and adopts all documented practices, processes, policies, and proposes appropriate changes to improve them.

Need to effectively understand and interpret context and requirements from unfamiliar sources.

Performs thorough reviews within their domain knowledge and provides helpful feedback to team members.

Write articles mostly for customers and provide responses to customer queries on different knowledge-sharing platforms.

Work closely with different teams inside the company including but not limited to engineering, product, and sales.

Benefits
Attractive salary based on experience and qualifications.

Social Security Fund (SSF).

Working in a team environment where initiative and dedication are encouraged.

An equal opportunity workplace that values diversity and does not discriminate.

High level of responsibility and excellent career possibilities.

Open international work environment.

Festival expense allowance.

Medical and accident insurance.

Gymnasium/Fitness Membership.
Working at Logpoint
Logpoint is growing rapidly, we offer a challenging and exciting international work environment on the cutting edge of cybersecurity technology. We strive to deliver outstanding results in a positive, collaborative, and informal atmosphere with ample opportunity for personal growth and development.