Senior Quality Assurance Engineer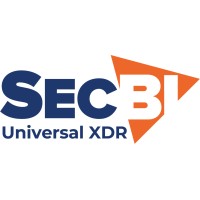 SecBI
Quality Assurance
Kathmandu, Nepal
Posted on Tuesday, July 11, 2023
About Logpoint
Headquartered in Copenhagen, Denmark, with offices across Europe, the USA, and Asia, Logpoint is a multinational, multicultural, inclusive cybersecurity company. Logpoint bolsters organizations in the fight against evolving threats by giving them a single source of truth — an intuitively designed platform with the powerful capabilities needed to ensure their safety. Powered by machine learning and backed by an industry-leading support team, Logpoint's cybersecurity operations platform accelerates detection and response, allowing organizations to respond to tomorrow's threats.
Logpoint's core belief lies in creating software that empowers security teams to make confident decisions, feel justified in their choices, and more efficiently protect their organizations. That principle has earned Logpoint the trust of more than 1,000 organizations worldwide, as well as a place in Gartner's Magic Quadrant.
The company's culture prioritizes passion, innovation, team spirit, and client satisfaction. Together, these values fuel Logpoint's success across cybersecurity technologies: from SIEM, UEBA, and SOAR to SAP security, converged into an integrated security operations platform created to protect the digital heart of organizations.
The Job
The Senior Quality Assurance Engineer will lead, guide, and drive quality assurance efforts for delivering high-quality products, systems, or processes by implementing effective QA methodologies, processes, and practices. This position will play a critical role in driving quality improvements, providing technical guidance, and mentoring junior members of the team.
Roles and responsibilities:
Develop and implement a comprehensive quality assurance strategy for feature or release signoffs.

Define Testing methodologies, standards, and best practices to ensure the delivery of high-quality products.

Lead the planning and execution of testing activities.

Develop test plans, test cases, review test cases and oversee the execution of tests and ensure coverage and adherence to quality standards.

Attend/Review requirement specifications and technical design document discussions and provide valuable feedback.

Provide Leadership and guidance to junior QA engineers. Mentor junior QA team members on quality assurance practices, testing techniques, and tools.

Identify areas for process improvement and efficient execution of the QA process.

Conduct risk assessment or assess team members on the risk mitigation strategies. Proactively address quality issues, bottlenecks, and challenges to ensure project timelines and deliverables are met.

Actively participate individually and also involve the team for continuous improvement within the QA team and organization.
We expect you to be;
At least 4 years of experience as a professional QA engineer.

Proven experience in QA practices and processes with values added for continuous improvements

Capable of leading smaller workstreams independently

A genuine passion for testing and understanding customer values and user cases well.

Proven experience in QA practices and process

Responsible for the deliverables and a strong sense of ownership and accountability.

Excellent leadership and team management skills

Strong analytical and problem-solving skills

Ability to drive process improvement initiatives.
Knowledge, Skills, and Abilities
Bachelor's degree in computer science, Software Engineering, or a related field

Proven experience as a Quality Assurance Engineer or in a similar role with a focus on leading and guiding QA activities.

Strong expertise in quality assurance methodologies, processes, and tools.

Experience with test management and defect tracking systems, such as JIRA.

Proper understanding of Functional and Non-Functional tests.

Proven experience with non-functional tests such as Load Tests, Performance Tests, and Security Tests.

Undestanding the need and usability tools to be used for testing.

Experience with Structured Query Language.

Solid Understanding of object-oriented programming (OOP) concepts and practices

Familiarity with the Linux Operating System, comprehensive knowledge of operating system (OS) components

Comprehensive understanding of continuous integration/continuous deployment (CI/CD) processes and practices.
Benefits
Competitive compensation

Social Security Fund (SSF)

Medical Insurance for you and your family

Term Life Insurance

Festive allowance

Attractive leave benefits, including maternity, paternity, and bereavement leave

Work-from-home facility

Company-provided meals

Support for training and certifications

Five-day work week

Mandatory vacation

Gymnasium/fitness facilities

Well-being programs




International work environment

Commitment to diversity, equal opportunity, and non-discrimination

Opportunities for career growth

Recognition and rewards program
Working at Logpoint
Logpoint is growing rapidly, we offer a challenging and exciting international work environment on the cutting edge of cybersecurity technology. We strive to deliver outstanding results in a positive, collaborative, and informal atmosphere with ample opportunity for personal growth and development.