Software Engineer (Python)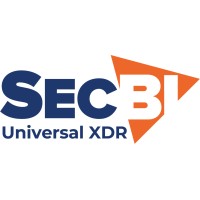 SecBI
Software Engineering
Kathmandu, Nepal
Posted on Thursday, July 27, 2023
Are you a creative software engineer who is passionate about creating the best SIEM in the World? Welcome to our team!
About Logpoint
Headquartered in Copenhagen, Denmark, with offices across Europe, the USA, and Asia, Logpoint is a multinational, multicultural, inclusive cybersecurity company. Logpoint bolsters organizations in the fight against evolving threats by giving them a single source of truth — an intuitively designed platform with the powerful capabilities needed to ensure their safety. Powered by machine learning and backed by an industry-leading support team, Logpoint's cybersecurity operations platform accelerates detection and response, allowing organizations to respond to tomorrow's threats.
Logpoint's core belief lies in creating software that empowers security teams to make confident decisions, feel justified in their choices, and more efficiently protect their organizations. That principle has earned Logpoint the trust of more than 1,000 organizations worldwide, as well as a place in Gartner's Magic Quadrant.
The company's culture prioritizes passion, innovation, team spirit, and client satisfaction. Together, these values fuel Logpoint's success across cybersecurity technologies: from SIEM, UEBA, and SOAR to SAP security, converged into an integrated security operations platform created to protect the digital heart of organizations.
The Job
The job purpose of a Software Engineer is to design, develop, and maintain software applications, systems, and solutions to meet the needs of an organization or project. Software Engineers are responsible for analyzing requirements, designing technical solutions, writing code, and ensuring the overall quality and functionality of the software.
Roles and responsibilities:
Designing, developing, and maintaining software applications and systems.

Writing clean, efficient, and scalable code following coding standards and best practices.

Help customers and occasionally engage in support to troubleshoot issues and provide advice on how to properly use the products.

Offer support to team-members by:

Answering questions.

Doing timely code reviews

Direct support when needed.

Follow up on production issues and address high-priority issues or production issues within one working day of discovery/submission.

Strive to deliver high-quality and near-perfect software that is feature-complete, well-performing, well designed, error-free, and user-friendly.

Creating and maintaining technical documentation, such as design documents, API documentation, and user manuals, to facilitate understanding and maintainability of the software.

Collaborating with cross-functional teams, such as product managers, and other developers, to ensure successful software development.

Proactively seek new technologies or implementations that might solve current problems in better/more efficient ways. This involves reading blogs, reading release blogs, and keeping aware of the changes happening with the technical scope. Looking for improvements for the existing software that has been worked on by other people.

Proactively anticipate problems that might occur and act on them, preferably prior to release. This involves a daily review of all the possible risks involved. It also involves testing, mitigation of the possible risks, and a deeper understanding of the code in order to have a stable application. Imagine possible scenarios of what the user might do and come up with a solution.

Adhere to the development workflow and fulfill administrative duties, ensuring well-written and easily understandable code.
We expect you to be:
A critical thinker and excellent communicator

Collaborative

Ethical and truthful

Responsible for the deliverables and strong sense of ownership
Knowledge, Skills, and Abilities:
Bachelor's Degree/Master's degree in Computer Science is preferred

Professional experience: 3+ years

Proficiency in Python programming languages.

Understanding of software development principles, methodologies, and best practices.

Knowledge of data structures, algorithms, and design patterns.

Knowledge of software security principles and practices.

Experience with RDBMS and NoSQL solutions

Good knowledge of protocols, including networking (e.g. TCP, UDP) and application layer (e.g. DNS, DHCP) protocols

Cloud platforms (AWS, Azure, GCP)

VM and container technologies (VMWare, Docker)

Operating systems knowledge (Linux, Windows, MacOS)

Excellent debugging, troubleshooting, and problem-solving skills with relevant tooling knowledge

Excellent communication and interpersonal skills.

Attention to detail and a focus on delivering high-quality software.

Ability to self-motivate and drive continuous improvement in software engineering practices.
Benefits:
Competitive compensation

Social Security Fund (SSF)

Medical Insurance for you and your family

Term Life Insurance

Festive allowance

Attractive leave benefits, including maternity, paternity, and bereavement leave

Work-from-home facility

Company-provided meals

Support for training and certifications

Five-day work week

Mandatory vacation

Gymnasium/fitness facilities

Well-being programs




International work environment

Commitment to diversity, equal opportunity, and non-discrimination

Opportunities for career growth

Recognition and rewards program
Working at Logpoint
Logpoint is growing rapidly, we offer a challenging and exciting international work environment on the cutting edge of cybersecurity technology. We strive to deliver outstanding results in a positive, collaborative, and informal atmosphere with ample opportunity for personal growth and development.