Medical Doctor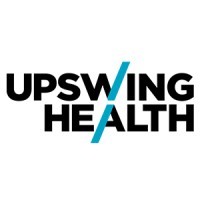 Upswing Health
United States
Posted on Sunday, September 3, 2023
Upswing Health
Primary Care Sports Medicine Physician - Contractor
UpSwing Health is a virtual musculoskeletal company whose mission is to provide immediate care to those suffering from musculoskeletal injuries and direct them to the most appropriate provider - including certified athletic trainers, physical therapists and primary care orthopedic doctors.
Responsibilities
o Perform telehealth sessions with patients to assess their needs, gather important clinical history, provide appropriate clinical guidance, and navigate them to high quality care.
o Interact with patients and specialists via video-based encounters.
o Demonstrate strong clinical acumen across a broad range of MSK conditions – both acute and chronic.
o Collaborate across a multidisciplinary team with clinical and non-clinical members to deliver a seamless, top-quality care experience to our patients.
o Supervise ATC/PT/PA/NP colleagues based on business needs.
o Demonstrate empathy and excellent patient advocacy. You'll work with patients and their families who are going through challenging times. You need to maintain perspective, demonstrate empathy, and be efficient and reassuring.
o Handle a fast-paced environment with competing priorities. You need good judgment to appropriately juggle your responsibilities.
o Strictly follow security and HIPAA regulations to protect our patients' medical information.
POSITION TITLE: Orthopedic Physician - Telehealth
REPORTS TO: Chief Medical Officer, Upswing Health
COMPENSATION: $$
YEARS OF EXPERIENCE: At least five years of clinical practice experience post-training. Recommended to have 2 years of experience with Telehealth/Virtual Care or general knowledge how to practice virtually.
EDUCATION: MD/DO with ABMS Board Certification in either Internal Medicine, Family Medicine, Emergency Medicine, or Physical Medicine and Rehabilitation. Has completed a Primary Care Sports Medicine Fellowship or its equivalent.
CERTIFICATION/LICENSES: Be a licensed provider in Texas, Vermont, Georgia or Illinois and in good standing with your state board. Must be an AMSSM registered MD. IMLC license is preferred.
KNOWLEDGE, SKILLS AND ABILITIES
● Excellent written and verbal communication with an emphasis on clarity and compassion
● Fluency in Spanish (both written and spoken) a plus
● Be open to and enthusiastic about clinical supervision of Upswing Health colleagues if needed
● Be efficient at writing and communicating medical information at a patient level and have strong attention to detail.
● Be highly empathetic. We work with patients and their families who are going through challenging times. Ideal candidates practice empathy and reassure patients that we are available to help them
● Must be able to work efficiently. Good judgment for balancing priorities is a must.
● Demonstrated ability/flexibility to work cross-functionally in a fast-growing company where fast-paced change is the norm.
● Comfort working at a rapid pace and with a high degree of autonomy within a complex and changing work environment.
Essential Job Functions:
● Consult and treat patients experiencing chronic and acute medical conditions
● Proactively check in with patients on their treatment plan, as appropriate
● Work with customer service when patient requests require operational support
● Answer patient messages and adapt their treatment plans, as appropriate
● Provide feedback about opportunities to improve quality of care and operational processes
● Document functional limitations, subjective reports of symptoms and measurable goals
● Refer members to the appropriate healthcare professional if appropriate following the established referring protocol.