Maintenance Engineer (Traveling)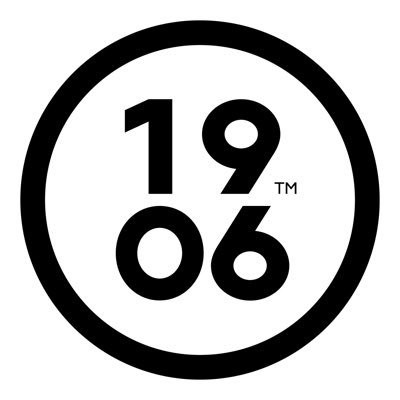 1906
United States
Posted on Wednesday, December 14, 2022
Say hello to 1906, The Precision Edible.
Plant medicine to help you CHILL out, be in bed before MIDNIGHT, get up and GO, become a GENIUS, find your BLISS, fall in LOVE, and BUMP up any experience. 1906 was named for the year the Wiley Act was passed - the last time cannabis was widely available as a medicine for everyone.
Since launching in 2016, we've quickly advanced from a start-up in Colorado to a leading multi-state brand. 1906 is simply the most innovative brand in cannabis. and a major challenger in the wellness space. Our company has been touted by media, industry watchers, and consumers as one of the most exciting brands in the space.
In the last three years we have: quintupled revenue, created a new category of cannabis consumption with our swallowable pill format of 1906 Drops, created the world's first edible for cognitive focus, and expanded to multiple markets across the country. We are currently seeking long-term, committed and enthusiastic team members to grow with us.
1906 is dedicated to building a diverse team, and committed to promoting equity among people of color, particularly Black, African American, Hispanic, Latinix, Indigenous people, Women, Veterans, persons with disabilities, and LGBTQ+ people. Members of these groups are strongly encouraged to apply!
Our Operations Team is seeking a Maintenance Engineer This position will be based out of the Upper East Coast. With a requirement of up to 40% travel to our additional markets across the Midwest and East Coast.
1906 New Highs is an innovative multi-state operator (MSO) in the fast-growing cannabis edibles industry. We license our suite of experience-focused, plant-based edibles to licensee partners in seven states: Colorado, Illinois, Michigan, New York, New Jersey Pennsylvania, and Massachusetts.
This new role will help accelerate our team's progress. The Maintenance Engineer will report to our COO.
As a Maintenance Engineer, you will be responsible for performing maintenance and repairs on packaging equipment, production equipment, and some building maintenance at our Colorado Location, as needed. This role will be instrumental in implementing, scheduling, and helping drive a preventative maintenance program.
JOB DUTIES:
Perform scheduled and unscheduled maintenance of Manufacturing /Production support systems.

Troubleshoot, repair, rebuild, or replace mechanisms for Chocolate Equipment, Tablet Presses, Packaging Machines, and Coaters.

Maintain all aspects of building maintenance such as lighting, HVAC, air compressors, boilers, plumbing, cleaning, and light carpentry.

Assemble, install and/or repair mechanical components and assemblies, machinery, production lines and industrial equipment.

Maintain log books and maintenance checklists for all equipment and safety apparatus'.

Maintain and monitor inventory of maintenance supplies, and replacement parts.

Identify and resolve building maintenance, equipment repairs and safety issues and follow through to completion.

Read and interpret blueprints and schematic prints of plant equipment and electrical lay outs, in order to fabricate, build, and/or revamp equipment and electrical systems with minimal supervision or verbal instruction.

Complete tasks requested by work orders and individual requests.

Perform other related duties as assigned
QUALIFICATIONS:
Minimum of 5 years experience of general machine and building maintenance.

Electrical, mechanical and plumbing installation and repair skills.

Demonstrated experience reading blueprints and wire schematics for troubleshooting/repairs.

Previous management experience with small teams.

Basic Math skills.

Experience implementing, and scheduling, preventative maintenance systems, in a cGMP facility.

Ability to move or lift objects exceeding (50 lbs.)

Previous experience repairing and troubleshooting tablet presses and coaters. (preferred)
TOTAL REWARDS:
$68,000 - $83,000 base salary (dependent on experience), plus annual bonus based on performance

Generous PTO policy

100% employer paid medical insurance for employees

401k with Employer Match

Telehealth offered to Employee and their dependents

Dental and vision benefit options

Unlimited growth potential in one of the fastest growing industries!
1906 is an equal opportunity employer. We celebrate diversity and are committed to creating an inclusive environment for all employees.