Print Producer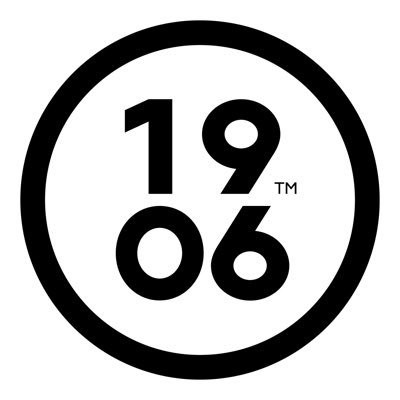 1906
New York, NY, USA
Posted on Tuesday, March 7, 2023
Say hello to 1906, The Precision Edible.
Plant medicine to help you CHILL out, be in bed before MIDNIGHT, get up and GO, become a GENIUS, find your BLISS, fall in LOVE, and BUMP up any experience. 1906 was named for the year the Wiley Act was passed - the last time cannabis was widely available as a medicine for everyone.
Since launching in 2016, we've quickly advanced from a start-up in Colorado to a leading multi-state brand. 1906 is simply the most innovative brand in cannabis. and a major challenger in the wellness space. Our company has been touted by media, industry watchers, and consumers as one of the most exciting brands in the space.
In the last three years we have: quintupled revenue, created a new category of cannabis consumption with our swallowable pill format of 1906 Drops, created the world's first edible for cognitive focus, and expanded to multiple markets across the country. We are currently seeking long-term, committed and enthusiastic team members to grow with us.
1906 is dedicated to building a diverse team, and committed to promoting equity among people of color, particularly Black, African American, Hispanic, Latinix, Indigenous people, Women, Veterans, persons with disabilities, and LGBTQ+ people. Members of these groups are strongly encouraged to apply!
Our creative marketing team is seeking a Print/Visual Merchandising Producer. This position will need to be based in a commutable distance to NYC, as this role will require 20% travel to on-site in-store visits.
We are seeking an ambitious print producer who loves a challenge and loves to learn.
HOW WE WORK:
We are a lean team who pivots quickly to respond to market changes, real-time retail needs, consumer input, tech breakthroughs, and larger cultural shifts. We create our own "briefs", often on the spot, change direction on a dime, have impromptu collaboration sessions with the founders and maintain an experimental, iterative and non-siloed creative culture.
YOUR ROLE/RESPONSIBILITIES:
Work with internal teams and external vendors on all print/digital production-related projects

Identify new systems and workflow optimizations to simplify end-to-end production and invent scalable asset creation processes

Negotiate and finalize vendor deals for print services to ensure competitive pricing and accuracy in campaign delivery

Responsible for end-to-end production and coordination of tasks on multiple projects at a time

Focus on projects that will be executed across advertising, OOH, print collateral, visual merchandising, store graphics, signage, etc.

Translate complex media plans into clear creative production plans, and recommend solutions that maximize quality, within set budget and timeline limitations.

Help manage timelines and budgets to ensure that projects are being completed on time and under budget

Work with creative teams and project management to ensure all appropriate assets are gathered
QUALIFICATIONS:
8+ years relevant experience at a creative agency, network or studio as a producer, with a heavy focus on artwork and print assets

Detailed knowledge of workflows within a marketing or production company

Expert organizational skills and the ability to prioritize, monitor, and manage workload

Comprehensive understanding of print and digital specs and file formats

Ability to multi-task in a fast-paced environment

Excellent writing, verbal communication and interpersonal skills

Ability to both work autonomously and as part of a team

The ability to stay calm and level-headed, in high-pressure and high-stakes situations, especially with last-second requests and projects

Flexibility with working hours when deadlines necessitate

In-Depth understanding of file resolution, color space and mechanical production

Experience working with Adobe Creative Suite (InDesign, Photoshop, Illustrator)
TOTAL REWARDS:
$90,000 - $125,000 base salary (dependent on experience), plus annual bonus based on performance.
Unlimited PTO
100% employer paid medical insurance for employees.
Dental and vision benefit options.
Unlimited growth potential in one of the fastest growing industries! Cannabis is expected to hit $100 Billion in sales by 2030.
1906 is an equal opportunity employer. We celebrate diversity and are committed to creating an inclusive environment for all employees.