Brand Ambassador - Syracuse, New York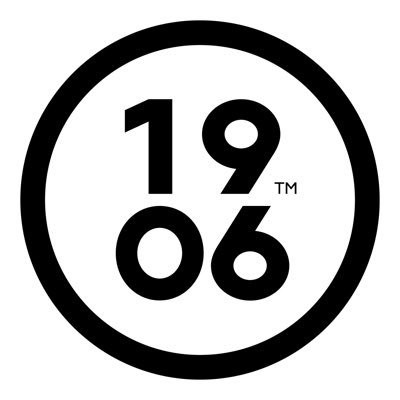 1906
Marketing & Communications, Customer Service
Syracuse, NY, USA
Posted on Wednesday, October 11, 2023
Say Hello to 1906, The Precision Edible.
Founded in 2016, 1906 stands tall as the pinnacle of innovation in the cannabis industry. Our mission? Resurrect cannabis to its pre-prohibition status—both as a widely-used medicine for the greater good and a source of pure, unbridled fun. Today, we proudly wear the badge of the fastest-growing cannabis edibles brand, hailed by consumers, media, and industry insiders alike.
Our name commemorates 1906, the year the Wiley Act ushered in the cannabis prohibition era. With our proprietary, precisely-dosed edibles, we blend the magic of cannabis with other plant medicines, offering a variety of unique highs tailored to different needs. From boosting energy with GO to igniting passion with LOVE, each product is a perfect blend of science and nature, ensuring a safe and delightful experience every time.
Our operations team is seeking a Brand Ambassador
Syracuse, New York
About Hudson Cannabis:
Hudson Cannabis, a leading cultivator and processor producing the highest quality cannabis in New York State. Located on a 580-acre regenerative farm in Hudson Valley, Hudson Cannabis' innovative farming techniques utilize a closed-loop system that replenishes the ecosystem, nurtures biodiversity, sequesters carbon, and reduces overall waste. By harnessing the full powers of the sun, earth, and moon, they offer organically-grown, naturally-potent products that benefit our people, plants, and planet.
Role Overview:
We're scouting for a dynamic Brand Ambassador to represent 1906 and Hudson Cannabis in Syracuse cannabis dispensaries. Serving as the face of both brands, you'll play an instrumental role in enhancing our visibility, educating retail staff, and fostering lasting partnerships, and building community. This role demands 15-20 hours of your week, with an emphasis on weekends.
Responsibilities:
Responsibilities:

Be the on-ground presence in dispensaries and industry events
engage with and motivate retail staff, enhance the 1906 and Hudson Cannabis in-store brand visibility, and increase sales conversion
Impart product knowledge and benefits to both customers and retail staff
Oversee in-store visual merchandising and manage product displays
Deliver comprehensive post-event reports to our Sales and Field Marketing teams.
Demonstrate unwavering brand loyalty and professionalism
Qualifications:
An inviting, engaging and hospitable personality.
Stellar verbal and written communication abilities.
Flexibility in scheduling with availability on Fridays, Saturdays, and Sundays.
Proven relationship-building expertise.
A commitment to punctuality and time management.
Physical ability to manage retail floors for extended periods.
An inherent ethical compass and high integrity.
Tech-savvy with keen attention to detail.
A foundational grasp of the cannabis landscape and culture.
Personal vehicle with ample space for event materials.
Reliable transportation and a valid driver's license.
Required Experience:
Background in retail sales, particularly in influencing, problem-solving, and active listening.
Prior roles in health & wellness, adult beverages, or the beauty industry.
Close proximity to Farmingdale, NY
What We Offer:
Competitive hourly pay ($25+ hour) based on experience.
Tremendous growth potential within a booming industry.
Our Commitment:
At 1906, diversity is not just a buzzword. We're passionate about fostering an environment where everyone, irrespective of their race, gender, sexual orientation, or background, feels valued and included. We especially encourage applications from Black, African American, Hispanic, Latinx, Indigenous, Women, Veterans, differently-abled, and LGBTQ+ candidates.
Ready to shape the future of cannabis with us?