Senior Marketing Manager - Retail and Direct to Consumer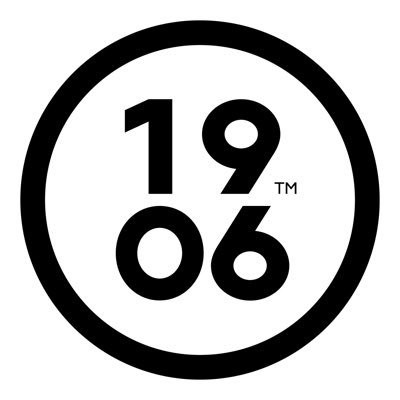 1906
Marketing & Communications
New York, NY, USA
Posted on Wednesday, October 11, 2023
Say Hello to 1906, The Precision Edible.
Founded in 2016, 1906 stands tall as the pinnacle of innovation in the cannabis industry. Our mission? Resurrect cannabis to its pre-prohibition status—both as a widely-used medicine for the greater good and a source of pure, unbridled fun. Today, we proudly wear the badge of the fastest-growing cannabis edibles brand, hailed by consumers, media, and industry insiders alike.
Our name commemorates 1906, the year the Wiley Act ushered in the cannabis prohibition era. With our proprietary, precisely-dosed edibles, we blend the magic of cannabis with other plant medicines, offering a variety of unique highs tailored to different needs. From boosting energy with GO to igniting passion with LOVE, each product is a perfect blend of science and nature, ensuring a safe and delightful experience every time.
Key Responsibilities:
Strategy Design & Execution: Develop and implement holistic marketing strategies that achieve annual business objectives across the retail dispensary channel in six states and DTC nationally.
DaData-driven decision-makingAnalyze consumer insights, market dynamics, media trends, and more to craft impactful marketing plans spanning digital, social media, search, and influencer content.
Cross-functional collaboration: Partner with internal teams, ensuring brand and product initiatives are consistently and effectively represented across all consumer touchpoints.
Performance Tracking: Monitor the effectiveness and ROI of campaigns, providing actionable insights for continuous improvement.
Retailer Collaboration: Establish solid working relationships with key dispensary partners, ensuring marketing plans are flawlessly activated at top retailers.
Campaign Management: Develop campaign briefs, manage product launches, and track comprehensive marketing calendars. Bring product insights, brand stories, and customer empathy to internal discussions.
Qualifications:
5+ years of experience in brand-led retail marketing.
Comprehensive knowledge of Cosmetics and/or Personal Care (CPG) sectors.
Proficiency in 360° Marketing, including digital and social media channels.
Demonstrated ability to translate market trends into retail solutions.
Strong organizational and interpersonal skills, with a proactive problem-solving attitude.
Superior communication skills, capable of influencing and guiding cross-functional teams.
Strategic vision, complemented by excellent time management skills.
Proficiency in MS Office applications.
Who You Are:
A Positioning Maestro: You have an innate ability to grasp and communicate the essence of a product, rooted in your profound understanding of the consumer.
A Market Maven: Always in the know, your strategies are informed by deep market insights, customer preferences, and competitive intelligence.
Strategically Creative: Your decisions are backed by qualitative and quantitative insights, but you're not averse to taking creative leaps when they promise substantial rewards.
Entrepreneurial: You see the bigger picture, identifying and establishing systems and initiatives that drive business growth.
Rewards & Benefits:
Competitive base salary ($100,000 - $150,000, dependent on experience), plus bonus based on company and individual performance.
Comprehensive medical coverage (we pay 100% of the health premium for employees)
Dental
Vision
FSA
Long Term Disability
Short Term Disability
Critical Illness Insurance
Accident Insurance
401(k) plan with an employer match
Monthly vehicle allowances and corporate credit cards for business expenses
Unlimited Paid TIme Off
Immense growth potential in an industry poised to reach $100 Billion by 2030.
Our Commitment:
At 1906, diversity is not just a buzzword. We're passionate about fostering an environment where everyone, irrespective of their race, gender, sexual orientation, or background, feels valued and included. We especially encourage applications from Black, African American, Hispanic, Latinx, Indigenous, Women, Veterans, differently abled, and LGBTQ+ candidates.
Join us and redefine the cannabis narrative.