Maintenance Technician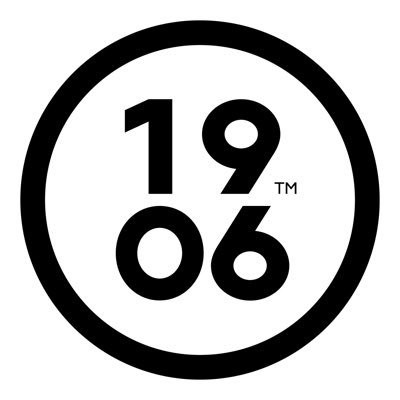 1906
Henderson, CO, USA
Posted on Friday, October 13, 2023
Say Hello to 1906, The Precision Edible.
Founded in 2016, 1906 stands tall as the pinnacle of innovation in the cannabis industry. Our mission? Resurrect cannabis to its pre-prohibition status—both as a widely-used medicine for the greater good and a source of pure, unbridled fun. Today, we proudly wear the badge of the fastest-growing cannabis edibles brand, hailed by consumers, media, and industry insiders alike.
Our name commemorates 1906, the year the Wiley Act ushered in the cannabis prohibition era. With our proprietary, precisely-dosed edibles, we blend the magic of cannabis with other plant medicines, offering a variety of unique highs tailored to different needs. From boosting energy with GO to igniting passion with LOVE, each product is a perfect blend of science and nature, ensuring a safe and delightful experience every time.
Our Operations Team is seeking a Maintenance Technician at our Henderson, Colorado location!
As Maintenance Technician you will be responsible for performing maintenance and repairs on production equipment, packaging equipment, and all aspects of building maintenance. This role will be instrumental in implementing, scheduling, and helping drive a preventative maintenance program. This position will be a part of our team on-site at our Henderson, Colorado facility with minimal (<20%) travel to our additional markets as needed.
JOB DUTIES:
Perform scheduled and unscheduled maintenance of Manufacturing / Production support systems.
Troubleshoot, repair, rebuild, or replace mechanisms for Chocolate Equipment, Tablet Presses, Coaters, and Packaging Machines.
Maintain all aspects of building maintenance such as lighting, HVAC, air compressors, boilers, plumbing, cleaning, and light carpentry.
Assemble, install and/or repair mechanical components and assemblies, machinery, production lines and industrial equipment.
Maintain documentation of Maintenance and repair data, procedures, and drawings..
Maintain and monitor inventory of maintenance supplies and replacement parts.
Identify and resolve building maintenance, equipment repairs and safety issues and follow through to completion.
Read and interpret blueprints and schematic prints of plant equipment and electrical drawings, in order to fabricate, build, and/or revamp equipment and electrical systems with minimal supervision or verbal instruction.
Complete tasks requested by work orders and individual requests.
Support production and packaging teams by participating in line operation, safety, regulatory, and sanitation activities as needed
Perform other related duties as assigned, including transportation of parts/goods
QUALIFICATIONS:
Minimum of 5 years experience of general machine and building maintenance.
Electrical, mechanical and plumbing installation and repair skills.
Demonstrated experience reading blueprints and wire schematics for troubleshooting/repairs.
Previous management experience with small teams.
Basic Math skills.
Experience implementing preventative maintenance systems, in a cGMP facility.
Ability to move or lift objects exceeding (50 lbs.)
Previous experience repairing and troubleshooting tablet presses and coaters. (preferred)
TOTAL REWARDS:
$58,000 - $75,000 base salary (dependent on experience), plus annual bonus based on performance
Generous PTO policy
100% employer paid medical insurance for employees
Dental and vision benefit options