Scientist/Associate scientist/Principal Scientist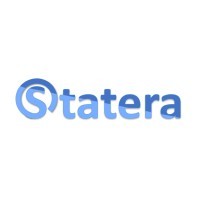 Statera Therapeutics
Connecticut, USA · Remote
Posted on Friday, June 30, 2023
About Us:
Statera Therapeutics is a revolutionary nanoparticle platform company in the Yale/New Haven biotechnology ecosystem. Building upon our discovery that spatial and temporal targeted delivery of drugs can amplify the immune response, we leverage our proprietary, "spatio-temporally tuned" nanoparticles for better treatment options in autoimmune diseases, allergies, and cancer.
The Role:
Statera Therapeutics is looking for a Scientist level candidate with expertise in cellular/molecular immunology. In this role, the candidate is expected to design and lead collaborative studies with academic institutions. The candidate is also expected to perform immune assays including but not limited to: flow-cytometry based immunophenotyping, in vivo manipulation of mouse disease models of autoimmunity/allergy/cancer, and in vitro cytotoxicity and other phenotypic assessments. A basic understanding of nanoparticles and organic chemistry will be a big plus. Candidate may be expected to assist in nanoparticle synthesis after being trained by the Statera team.
We are looking for candidates who enjoy working in a team and can leverage the growth opportunities that an early startup provides. This is an exceptional opportunity for someone who is excited about drug development and pioneering collaborative efforts.
This is a full-time position for a minimum of one-year, with the option to extend at the end of the year.
Responsibilities:
*Design and lead immunology-based efforts to lead proof-of-concept studies in autoimmune diseases, allergy, and cancer.
*Perform immune assays, such as but not limited to: cell cytotoxicity assays, co-culture assays, and ELISA/ELISPOT, flow cytometry and flow-based cell sorting.
*Harvest primary immune cells from mouse tissues.
*Design and perform in vivo techniques, such as adoptive cell transfer, induction of disease in mice, in vivo injections, and measurement of phenotypic readouts.
*Assist with nanoparticle fabrication and development of Statera's nanoparticle platform.
*Regularly present experimental findings to the leadership team.
*Write and publish papers and patents based on experimental outcomes.
Qualifications:
PhD in immunology, Bioengineering, organic chemistry or a related field with postdoctoral experience. Exceptional MS/PhD students coming out of graduate school will also be considered.*Must be excited about independently leading scientific projects and designing experiments.*Technical expertise in mouse/human immunology.*Passion for immunology and drug development in autoimmune diseases/allergies/cancer.*Advanced knowledge and understanding of high-dimensional flow cytometry and flow-based cell sorting.*Strong publication, patent and/or drug development record.*Excellent oral/written presentation skills.
Statera will provide a competitive compensation package based on the level of the experience of the candidate. Interested applicants should submit their resume and cover letter to [email hidden].